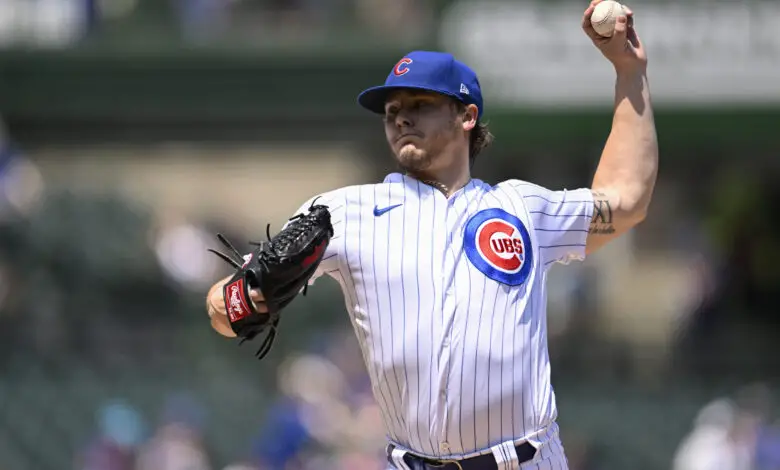 Justin Steele Exits Start After 3 Innings Due to Forearm Tightness
Justin Steele was cruising through the Rays' lineup Wednesday afternoon, retiring the first seven batters he faced on several grounders and some other harmless contact with one strikeout. After getting Isaac Paredes to fly to left for that seventh out, Steele drew a visit from David Ross and trainer Nick Frangella when he shook out his left arm.
Though Steele remained in the game and got the next two batters to complete three perfect frames, he was lifted in favor of Hayden Wesneski. The Cubs have not announced a reason for the departure and we'll have more once they do, but the fact that Steele stayed in probably indicates it's nothing too concerning. Wesneski was just recalled to serve as something of a piggyback guy, so this may be a move that was made with an abundance of caution.
Update: The Cubs say Steele left with forearm tightness, which can be a precursor of elbow issues. Let's just hope this is not one of those cases.