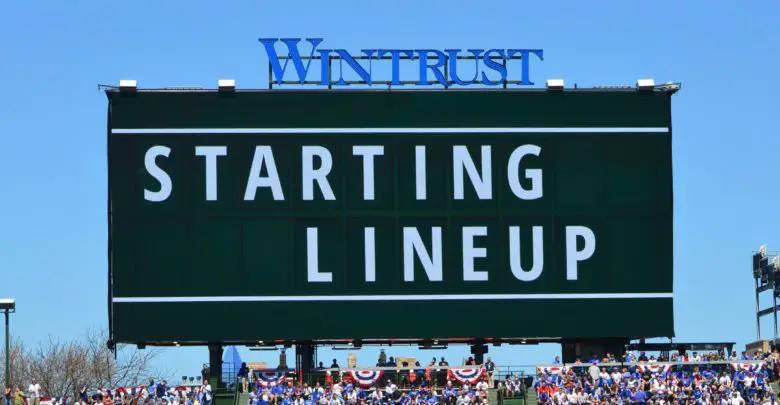 Chicago Cubs Lineup (5/12/23): Morel Leads Off, Mervis at 1B, Smyly Starting
The Cubs limped through that last series with the Cardinals looking like the same team that couldn't win a close game in either Miami or DC, and now they head to Minnesota to face the AL Central-leading Twins. There's no simpler way to put it, so I'll just say the Cubs need to score more runs if they want to have a chance at getting back to .500 during this series. I guess they'd need to sweep in order to do that, or at least win the first two games, after which losing would put them back under.
Drew Smyly is more than capable of giving his team a shot to win, especially with the way he's pitched since a very ugly season debut. Over his last six starts, the lefty is 3-0 with a 1.87 ERA and 31 strikeouts against seven walks over 33.2 innings. He hasn't given up more than two earned runs in any of those, but that doesn't mean the offense can turtle up again.
Christopher Morel will try to make sure that doesn't happen as the leadoff hitter and second baseman in place of Nico Hoerner, who was just placed on the 10-day IL. Dansby Swanson is at short, Ian Happ is in left, and Cody Bellinger is in center. Seiya Suzuki plays right and bats fifth, then it's Patrick Wisdom at third, Matt Mervis at first, and Trey Mancini as the DH. Yan Gomes is behind the plate batting ninth.
I'm hesitant to call for Mash to hit his first dinger, but I've got a good feeling about this one despite the matchup.
The whole thing about needing to score a bunch of runs is not going to be very easy to do with Sonny Gray on the mound. The 33-year-old flirted with ace status early in his career with the A's, but settled into high-end mediocrity for a few years there as he bounced from Oakland to the Bronx to Cincinnati. Gray actually pitched really well for the Reds in his three years there, ostensibly due to getting away from the pressure and rigidity of the Yankees' pitching edicts.
After a very good year with the Twins in 2022, Gray looks better than ever through seven starts this season. Prior to allowing three earned runs over five innings at Cleveland the last time out, he had only given up three total runs over six starts. He has yet to allow a home run, though evidence suggests things could change rather quickly.
According to Statcast, Gray is allowing a 6% barrel rate and 40% hard contact, both higher amounts than he's given up since at least 2019. His 48% grounder rate is strong, but it's actually below his career average. Maybe the Cubs can help his water to find its level.
The thing about Gray that makes him so good when he's on is that his pitch mix is quite varied. He throws his curve (25.9%) and cutter (19.9%) more than his four-seam (16%) and sinker (15.3%), then he's got a sweeper (14.9%) and changeup (7.9%). There's wiggle room in those numbers as well because he'll manipulate the slider and cutter in different ways.
Most of his offerings work down and away from righties, with only the sinker breaking the mold by being located mainly up and in. That may be how a guy who has carried mild reverse splits throughout his career is much harder on right-handed batters this season. Lefty hitters aren't tearing it up by any stretch, but righties are at a measly .176 average with a .227 wOBA so far.
If there's been a small weakness in Gray's game, it's that he tends to carry his stuff out of the zone frequently. That leads to deep counts and walks, which could mean leaving the game early. Cubs hitters need to remain patient in this one and make Gray bring them pitches they can drive.
First pitch is at 7:10pm CT and the television broadcast will be carried exclusively by Apple TV+ while 670 The Score maintains the radio call. Wayne Randazzo and Dontrelle Willis will have the TV call and Russell Dorsey will be patrolling the sidelines. Former umpires Brian Gorman and Dale Scott will join to break down the rules and reviews during the game.
Here is tonight's #Cubs starting lineup in Minnesota!

Tune in: https://t.co/34Xstbai5w pic.twitter.com/e00HcD7ahC

— Chicago Cubs (@Cubs) May 12, 2023