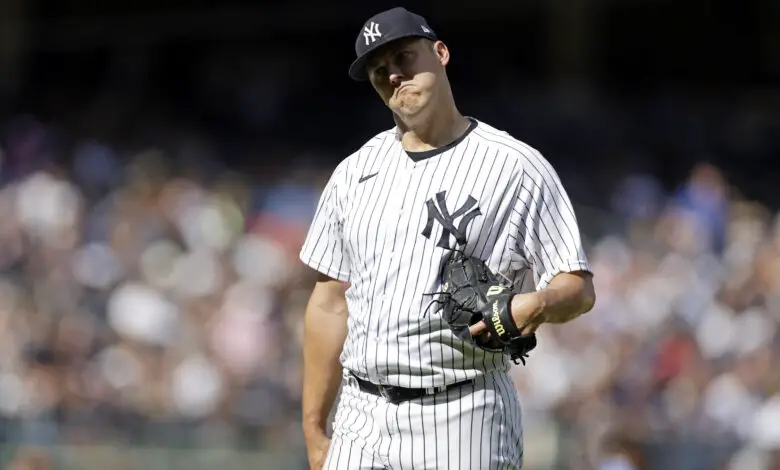 Cubs 'Closing in on Deal' for RHP Jameson Taillon
The Cubs may be looking to make another splash Tuesday evening after inking Cody Bellinger, as Ken Rosenthal is reporting that they're making a push for righty Jameson Taillon. That could end up costing a lot more than experts predicted at the start of the offseason because the second tier of starter pitchers has been lifted by the rising tide of Jacob deGrom, Justin Verlander, and Carlos Rodón.
MLB.com's Mark Feinsand added that the sides are "closing in on a deal," so I suspect something will break just after I head to bed.
The Cubs are closing in on a deal with Jameson Taillon, per source. @Ken_Rosenthal and @stephenjnesbitt were first to report that Chicago was making a push for the starter.

— Mark Feinsand (@Feinsand) December 7, 2022
Taijuan Walker secured a four-year, $72 million deal with the Phillies that was about 20% higher than expected, and Taillon is reportedly looking to outdo the $56 million deal Jon Gray got from Texas last year. Getting Taillon at around that number sounds much better to me than the Walker deal, though I still don't love the idea of adding someone who doesn't offer much differentiation to the rotation if that's the only big pitching acquisition.
It also seems like getting Taillon, particularly if it's above $60 million, could rule out a run at Koudai Senga. Then again, maybe the Cubs get both and then just add Dansby Swanson rather than going big for Carlos Correa or some combination of two shortstops. That would be pretty disappointing because the offense still needs a ton of work and there simply aren't many impact bats out there.
How about adding a trade for Sean Murphy to the list while we're at it then? Sounds good to me.