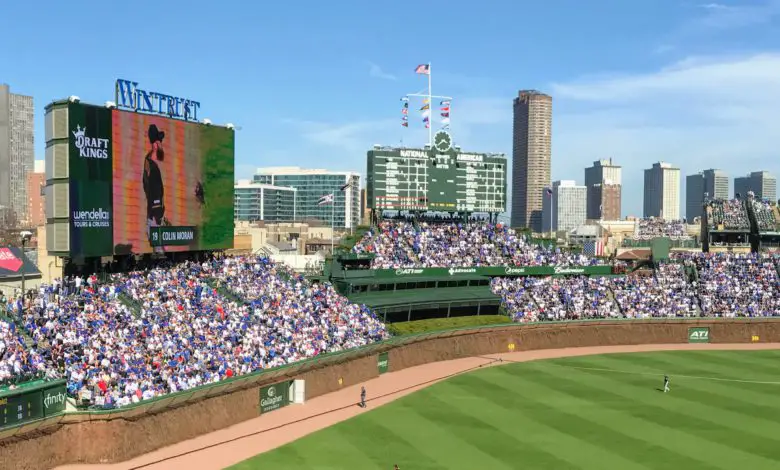 Cubs Announce 5.1% Drop in Season Ticket Prices
The Cubs have been charging a premium price for what hasn't always been a premium product, but that's going to change a little bit next season. After drawing around 2.6 million fans, their lowest in a full season since 1997, the team announced Wednesday that season tickets would see a 5.1% reduction in 2023. According to Jon Greenberg of The Athletic, this is the largest average decrease they've taken since at least 1991.
There was an 11.9% drop in 2011, though Greenberg noted that was a function of how the club reported premium versus general tickets. An aggregate drop of 7.2% from 2011-14 accompanied the club's abysmal performance and preceded a roughly 30% increase through 2016 on the strength of the Cubs' rise to World Series champs.
That wasn't a great way to retain season ticket holders who weren't getting nearly as good a return on their not-insignificant investments. The product on the field has been less than acceptable at times and good luck getting anything close to face value for weekday games against meh opponents. This past season saw way too many fans dressed as seats or bleachers, and the season ticket waiting list is being churned through at a higher rate than ever.
"[We] wanted to be responsive to the changes that we're seeing in that really competitive environment," VP of ticketing Cale Vennum told The Athletic. "We're really hopeful that providing a decrease to our season-ticket holders is going to demonstrate that commitment that we have to them and the support that they've given us on this journey to build back the next great Cubs team."
While I'm sure a lot of people will see this as a sign that Tom Ricketts doesn't actually plan to spend big this winter, the relationship between ticket prices and payroll isn't direct. If the team can sell more season tickets and get more general attendance from single-game sales, they'll make more even with lower prices. A lot more if they can push back to that 3 million attendance figure.
Make no mistake, this is much more of a business decision than some altruistic olive branch for fans. But if it means the Cubs will also do what it takes to field a better team, the motivation really doesn't matter.