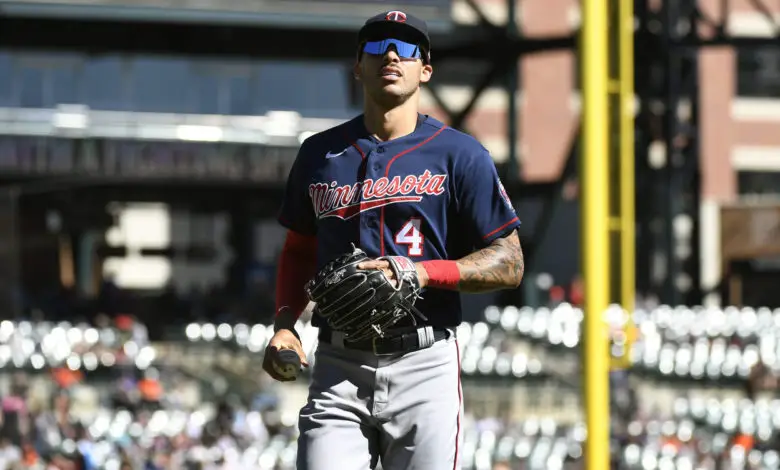 Intelligent Spending Doesn't Necessarily Mean Searching for Cheap Bargains
The dress is clearly blue…unless it's obviously gold. Just like viral social media arguments born out of different perceptions, it's entirely possible for multiple people to come away from Jed Hoyer's Monday press conference with disparate interpretations of his message. That's because the Cubs president of baseball operations was clear about little other than wanting to compete next season.
Perhaps the most divisive concept Hoyer expressed is that of "intelligent spending," an amorphous term that can really only be defined in hindsight. For instance, Jason Heyward was the most coveted free agent position player on the market following the 2015 season and other teams offered him more money than the Cubs did. Though a lot of people are happy to tell you now they hated that deal at the time, it could easily be called intelligent based on a number of factors.
Hoyer attempted to provide his own definition, though he was about as clear as the barrel-aged stouts that are re-entering my rotation as the weather cools.
"To me, intelligent spending involves making decisions that make sense for the 2023 season but also aren't going to hinder what we're trying to build," Hoyer explained Monday. "The nature of baseball contracts is challenging that way. We've all seen contracts of certain lengths that can really bog a team down. It's easy to talk about the player you're acquiring, but if that contract ends up hindering the ultimate goal here, which is to build something special and sustainable and lasting, then it wasn't a good transaction."
Before I get into any of my own commentary on what I think this could mean, let's look at what GM Carter Hawkins shared on the same concept Monday afternoon. Though he's more or less repeating what his boss said, there's a little more color and some additional shading that makes the image stand out to a greater degree.
"Jed talked about it in his presser earlier today," Hawkins told Cole Wright and Bruce Levine on Marquee Sports Network. "Just the idea that we're always looking to make our team better for next year, but at the same time not losing sight of the fact that a lot of these decisions can affect us five, six, seven years down the road.
"Just making sure that when we're making those decisions that we're using that framework and that lens to try to figure out, hey, can we make something that makes us better now? Great, but let's just make sure that's not only a short-term fix, let's make sure it doesn't affect us negatively in the future."
Am I the only one who sees the subtle differences there? Maybe it's my own confirmation bias, but I don't think the hypothetical timeline Hawkins lays out here is insignificant. Which is to say the Cubs are almost certainly targeting deals of less than eight years if they do indeed target top free agents. It's even more likely that they'd prefer contracts of five years or less, which tracks with what Hoyer has said in the past.
Spending intelligently doesn't just mean waiting for value on the market in the form of a three-year deal on a starter like Marcus Stroman. While that was certainly intelligent on a number of levels, I don't think we should fixate on the idea that Hoyer is going to try to thread a needle, though that is something he has mentioned repeatedly over the last few years.
It might be seen as intelligent to give Justin Verlander $25 million for one year because there's virtually no risk in such a deal. The risk goes up if they land Jacob deGrom for three years at $45 million AAV, but that contract still doesn't hamstring the Cubs in the long run. Things get a little trickier when discussing one of the top shortstops, but Carlos Correa is young enough that he could still be a significant contributor at the end of a seven- or eight-year contract.
While Trea Turner is a little older and will have qualifying offer penalties and Xander Bogaerts is older still, that doesn't mean the Cubs shouldn't pursue them. It does mean, however, that the front office might have to deviate from a strict definition of "intelligent" in order to make something work. At the same time, locking up a middle infielder — even one who might eventually move to third base — could clarify a few other nebulous items on the future agenda.
The Cubs are almost certainly going to attempt to extend Nico Hoerner, so adding another top-end shortstop would give them a little freedom to make a trade or two involving infield prospects. Not that Hoyer and Hawkins will suddenly try to empty the farm, mind you, just that they can be more confident in working out deals involving infield prospects that bolster other areas of the roster. That seems pretty intelligent.
I've believed for some time now that the Cubs will spend in a meaningful way this offseason and nothing about Hoyer's presser changed my thoughts in any way. If anything, I feel even more confident that they'll pursue some of the top players on the market because Hoyer is notoriously opaque and might just be trying not to tip his hand at all. You may well have different thoughts on this, but we won't know for sure what any of this really means until the offseason dust has settled.