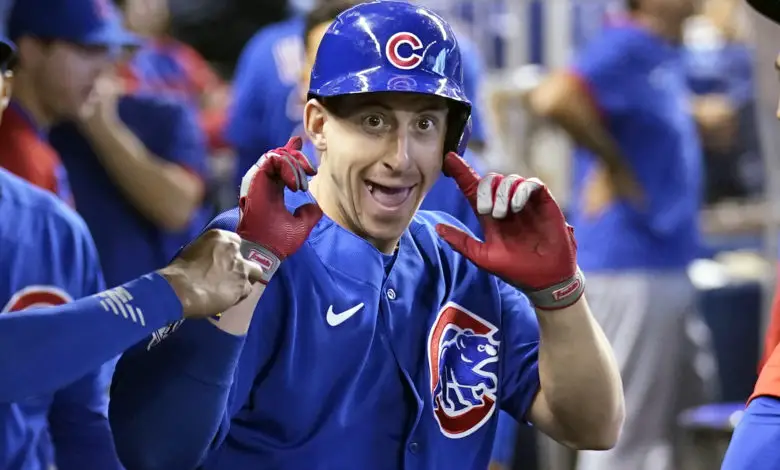 Frank Schwindel Joining Águilas Cibaeñas of Dominican League
Frank Schwindel will be playing in the Dominican this winter as he looks to rebuild his value for another shot at MLB next season. The first baseman has signed with Águilas Cibaeñas of the Dominican Baseball League (LIDOM) and will join the team in November for the second half of their season. Schwindel's wife and her family are from the city of La Vega in Cibao, so he's got strong ties to the region and has played there previously.
This will be Schwindel's third stint in LIDOM, the first of which came in 2017-18 when he slashed . 235/.269/.319 with two homers and 17 RBI in 34 games. The following season saw him hit .317/.351/.463 with nine doubles, three home runs, and 21 RBI.
Schwindel was on fire during the second half of last season with the Cubs but couldn't recapture that this season as his power dropped off. Given the other options in the organization and the 40-man roster crunch coming up this winter, Schwindel was designated for assignment and chose to be released once he cleared waivers.
Here's to hoping he gets things figured out and can catch on with another MLB organization this spring.