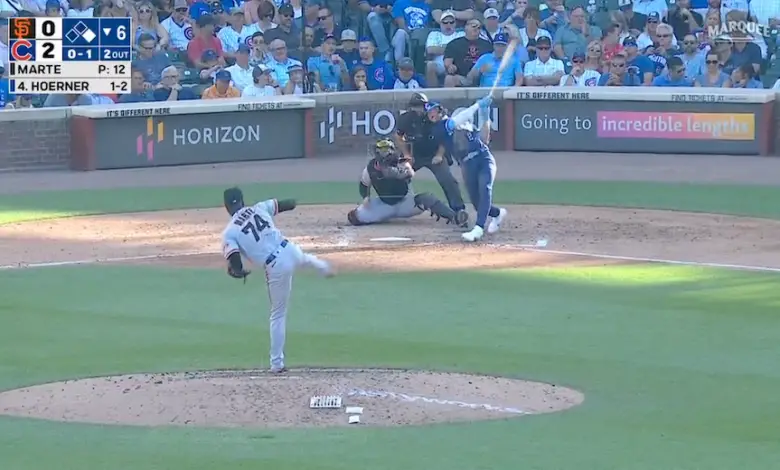 Watch: Nico Hoerner Blasts Two-Run Home Run to Extend Cubs' Lead
Nico Hoerner is good. And by that I mean he's the type of player you can build a team around. He's legitimately one of the best shortstops in all of baseball. And the Cubs are lucky to have him to rebuild a core around. Now if they'd just extend him already.
Hoerner scored earlier today after he singled and was driven in via a Yan Gomes two-run homer. Not to be outdone, Hoerner just blasted his own two-run home run to double the Cubs' lead.
Nico cleans up. pic.twitter.com/s4ThKAAHVI

— Chicago Cubs (@Cubs) September 9, 2022