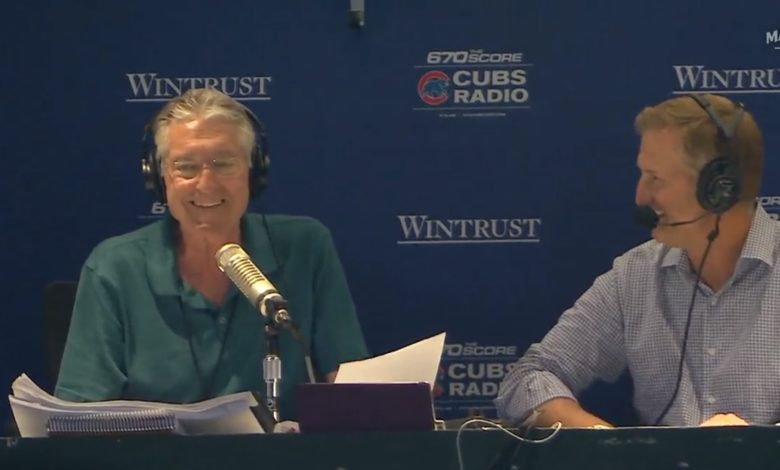 Watch: Pat Hughes Learns About Cubs HOF Induction Live on Air
Gonna keep this very short and let the video speak for itself, but what an awesome moment Wednesday night as Pat Hughes learned live on the air that he was being inducted into the Cubs Hall of Fame. I had the TV on mute because I had a webinar going on, so my first thought was to wonder why the hell Crane Kenney was in the booth and why they were being shown on Marquee Sports Network.
Turns out the folks at 670 The Score and Marquee had conspired to simulcast it without Hughes' knowledge. The legendary broadcaster almost lost his composure for a moment, but managed to thank everyone on his team and other folks at The Score before continuing on without missing a beat. Now the folks at Cooperstown need to give him the Ford C. Frick award and get him inducted there.
Pat Hughes finds out he's being inducted into the Chicago Cubs Hall of Fame: pic.twitter.com/gKgQoOdMLh

— Chicago Cubs (@Cubs) August 25, 2022