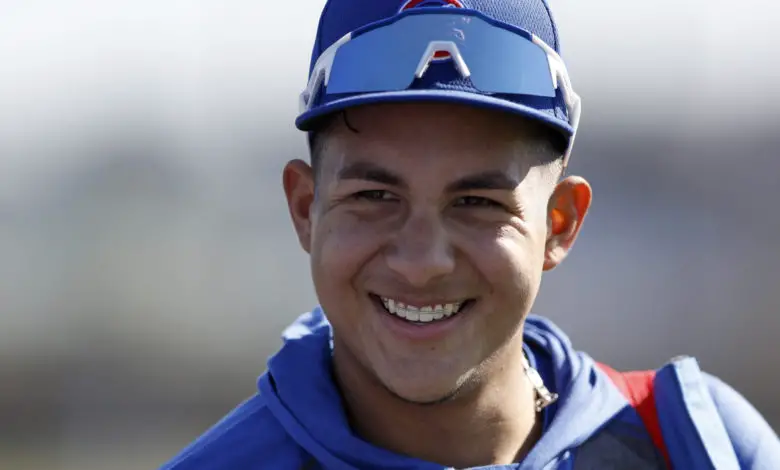 Miguel Amaya Activated from IL, Assigned to AA Tennessee
Miguel Amaya has been ramping up in the Arizona Complex League after undergoing elbow reconstruction last November and he's now ready to rejoin the affiliated ranks. According to Tommy Birch of the Des Moine Register, who initially reported that a promotion was imminent, Amaya has been added to the Double-A Tennessee Smokies' roster.
Catcher Miguel Amaya has been activated from the injured list and joined the Tennessee Smokies.

Depending on how his time there goes, I wouldn't be surprised to see him get at-bats sometime this year in Iowa.

— Tommy Birch (@TommyBirch) July 22, 2022
Amaya last played for Tennessee on June 3, 2021 before forearm tightness shut him down and eventually led to the diagnosis of a torn UCL. He hit only .215 over 109 plate appearances, but his .406 OBP is evidence of an advanced plate approach. And though his .216 average in the ACL isn't reason for celebration, he popped two homers and reached base at a .341 clip.
It'll take him a little time to get going, but Birch suggests Amaya could work his way up to Iowa if it looks like he's seeing the ball well at Double-A. I tend to agree because he's been in the system for seven years now, even though he won't turn 24 until March. This isn't about rushing Amaya, it's just about letting his performance dictate his pace. And when his skill as a catcher is more of a carrying trait than his bat, you shouldn't let his average fool you into believing he's not ready.
That said, he hasn't resumed catching duties yet as he continues to work that surgically-repaired elbow back into shape.