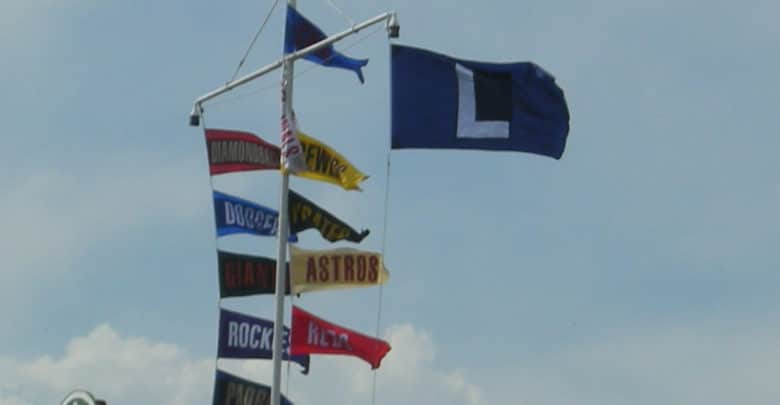 Chicago Cubs Score and Recap (4/1/22, SS): Cubs 3, Brewers 5 – Prospects Shine in Quiet Loss
There was almost no one in attendance at American Family Fields of Phoenix to watch the Brewers taking on the Cubs, which is weird even if we are nearing the end of spring break season in the Midwest. They're probably keeping up the practice of banning Cubs fans from buying tickets, though at least they can't manipulate the lighting as easily during the day.
Not that they needed to resort to shenanigans in this one, as the Cubs' bats remained mostly silent through the first five innings. Starter Keegan Thompson limited the Brewers to just two hits over three innings, but one of those left the yard for the only run he allowed. His breaking ball was working well and he struck out five to make his case for the Opening Day staff.
Adrian Sampson was not quite as sharp, allowing four runs on five hits and a walk in his two innings of work as the Brewers built a lead they would not surrender. The rest of the game offered a snapshot of what could be the back end of the bullpen for years to come, with Ethan Roberts, Manuel Rodríguez, and Rowan Wick combining to give up one hit with three strikeouts and a walk over three innings.
Roberts looked particularly good, fooling batters with sliders that deserved the Pitching Ninja treatment. This guy is an absolute bulldog on the mound and he's really fun to watch because he just attacks opponents without even a hint of nibbling or dancing around.
The Cubs managed just five hits in the game, but three of them went for extra bases. The biggest of those was a laser beam homer from Alexander Canario that brought the score to its final tally. Canario is one of the players the Cubs got from the Giants for Kris Bryant and he's already on the 40-man roster, so it'll be interesting to see how he's handled this year.
Having a split-squad day meant giving at-bats to lots of players who aren't likely to be close to Chicago this year, but that's really what spring training is all about. That experience is more important than the final tally. (Box score)
Why the Cubs Lost
The 5th inning was very rough for Sampson as six straight Brewers reached to open the frame before a strikeout and double play ended it. A group of Brewers pitchers cruised through the first five innings and allowed that outburst to stand up.
Key Moment
Canario's homer was his first of the spring and came on a 1-0 pitch that he stung just over the wall in left-center. Listed at 6-foot-1 and 165 pounds, the outfielder might be part ant based on how much strength he packs into that frame. This guy does not get cheated when he takes his hacks and he is going to be a problem if he keeps cleaning things up and cutting down on strikeouts.
Stats That Matter
Roberts struck out two in 1.1 innings of work and was touching 96 on the gun with a frisbee slider
Bryce Ball doubled in his lone AB
Thompson looked solid: 3 IP, 1 ER, 2 H, 5 K
Bottom Line
This was a nice showcase for some young prospects who should be at Double-A to start the season and some other young(ish) pitchers who will probably be holding down the back end of the bullpen. Rodríguez and Wick have already gotten some time in the bigs and Roberts has more than earned himself a shot.
On Deck
The Cubs host the Angels at Sloan Park as Mark Leiter Jr. takes the mound for an early start at 2:05pm CT.