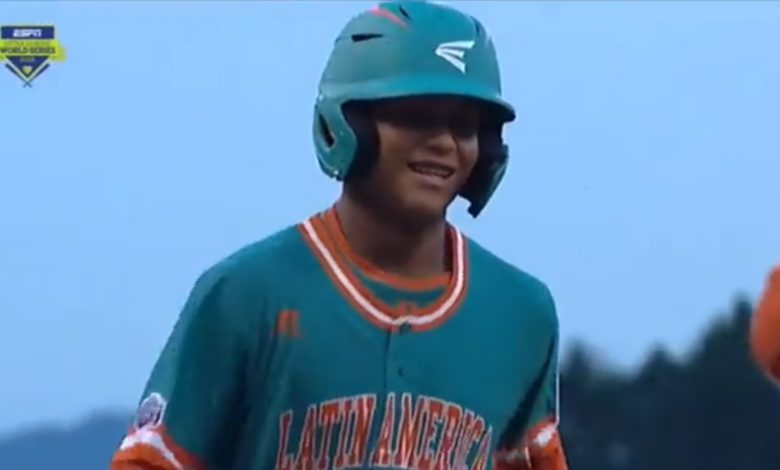 Cubs VP of International Scouting Offers High Praise for IFA Class
Though you've got to comb through a few different sources to find the full list, the Cubs are up to 15 international free agents, at least 13 of which have been formally signed. That list includes two pitchers, four catchers, four outfielders, and five shortstops. All the shortstops and 11 total players are from the Dominican, with two from Panama, one from Venezuela, and another from Aruba.
Even the $10,000 signing bonuses that don't count against teams' international pool cap can be life-changing money for these players, though the process in the Dominican is a "cesspool" that is becoming more corrupt all the time. That comes from a report in The Athletic from Maria Torres and Ken Rosenthal, who detail a system in which organizations reach verbal agreements with kids in their early teens and trainers pay MLB scouts under the table.
Many of these players leave home to live and train at baseball academies from the age of 13 in the hopes of landing a big bonus, with MLB more or less looking the other way because it's good for the bottom line. The hard cap on bonus pools implemented in 2017 has accelerated the shenanigans as organizations find ways to further game the rules. The league says an international draft will fix what trainer Eddy Fontana calls "a broken system," but the real fix is to actually enforce the prohibition of early agreements.
But that's a much bigger topic for another time, so let's get back to the Cubs and the players they were able to bring into the organization recently. MLB.com's Jordan Bastion spoke with Louie Eljaua, Cubs VP of international scouting, about the new class and what some of its individual members bring to the table.
The most well-known of that group is Alexis Hernandez, whose brother Cristian was the Cubs' top signing last year. Alexis has been linked to the Cubs for quite a while now, which isn't surprising given the familial connection in addition to what I wrote above.
"We love his ability first and foremost," said Eljaua of the younger Hernandez. "His tools are above average across the board. There's a chance to have an impact on the offensive side as well. We love the whole package. Love what he brings. And, of course, it's great to keep the brothers together."
Adan Sanchez earned the highest bonus of the class and he's been on the Cubs' radar since his days as a star for Panama's Little League World Series team in 2018. Or perhaps it's more fair to say Sanchez got David Ross to light up when the manager was serving as a color commentator for ESPN at the time.
"I know the Panamanian folks know his name, but you better learn this name," the color man said during the 2018 Little League World Series. "Adan Sanchez is an absolute stud."
There are several other superlatives in Bastian's piece, so take some time to seek that out for more when you're done here. I do want to share one more, though, because it's the only report we've got on either of the two pitchers the Cubs added.
"He has the potential to be a starter," Eljaua said about righty Freiylin Silverio. "He's got a pretty good three-pitch mix. We've seen him up to 92 [mph] right now, recently, and probably sits 89-91 for the most part. And we still project more in the tank long-term. His curveball is his best pitch right now. It's a potential out pitch. And he's got a feel for a changeup."
It's important to note that these players are still teenagers and could all be a year or so away from even showing up on Mesa for rookie ball. There's just so much development that needs to take place yet, both from a baseball standpoint and basic physical maturation, that it's impossible to put too much stock in what could happen 3-5 years down the road.
At the same time, the Cubs have done an excellent job when it comes to beefing up their development infrastructure on both the pitching and hitting sides. The system is much more in sync from top to bottom, which should go without saying but hasn't always been true.
Below is the IFA class as we know it currently, updates to come as needed.
Adan Sanchez, C/3B, Panama ($1.5M)
Alexis Hernandez, SS, Dominican Republic ($1.3M)
Jefferson Rojas, SS, Dominican Republic ($1M)
Josefrailyn Alcantata, OF, Dominican Republic ($500K)
Freylin Silverio, RHP, Dominican Republic ($100K)
Darlyn de Leon, SS, Dominican Republic ($50K)
Sandy Sanchez, SS, Dominican Republic ($30K)
Albert Belliard, OF, Dominican Republic ($10K)
Moises Febrillet, SS, Dominican Republic ($10K)
Josias Ramirez, OF, Dominican Republic ($10K)
Yidel Diaz, C, Dominican Republic ($10K)
Daniel Benschop, OF, Aruba ($10K)
Abel De Leon, C, Panama ($10K)
Orlando Reyes, RHP, Dominican Republic
Carlos Altuve, C, Venezuela