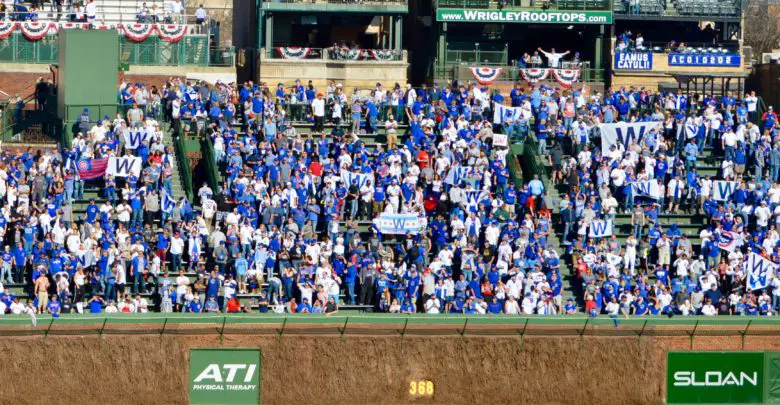 Cubs Announce Tentative 2022 Schedule
The following comes via the Cubs' press release.
Major League Baseball and the Chicago Cubs today announced the tentative 2022 regular season schedule. The Cubs will open their 147th season at the Cincinnati Reds on Thursday, March 31, with the Wrigley Field opener taking place Monday, April 4, against the St. Louis Cardinals.
The Cubs will begin the 2022 campaign on the road for the first time since 2019 when the Cubs opened the season in Arlington, Texas, against the Rangers. The Cubs and Reds last opened a season together in 2007 at Great American Ball Park. The Cubs open their Wrigley Field schedule against the St. Louis Cardinals for the first time since opening the 2015 campaign together at Wrigley Field.
After three games at the Reds (March 31, April 2-3), the Cubs head to Chicago to begin a six-game, seven-day homestand with two games against the St. Louis Cardinals (April 4, 6) and four games against the Milwaukee Brewers (April 7-10). The Cubs then head out on a six-game trip to Pittsburgh (April 12-13) and Colorado against the Rockies (April 14-17).
The 2022 schedule is highlighted by interleague play against the American League East plus the annual home-and-home with the Chicago White Sox, which features a pair of two-game series from May 3-4 (at Wrigley Field) and May 28-29 (at Guaranteed Rate Field).
In addition to the games against the White Sox, the Cubs interleague schedule includes hosting three A.L. East opponents: the Tampa Bay Rays (three games, April 18-20), the Boston Red Sox (three games, July 1-3) and the Baltimore Orioles (two games, July 12-13). The Cubs also travel to Baltimore (two games, June 7-8), New York (three games, June 10-12) and Toronto (three games, August 29-31).
The Cubs are scheduled to host three holiday games in 2022: Mother's Day, May 8 vs. the Los Angeles Dodgers; Memorial Day, May 30 vs. Milwaukee; and Father's Day, June 19 vs. the Atlanta Braves. The Cubs will be on the road for the Fourth of July at Milwaukee. The Cubs are off on Labor Day, September 5.
The tentative 2022 regular season schedule is below. Please note that the schedule is subject to change at any time.