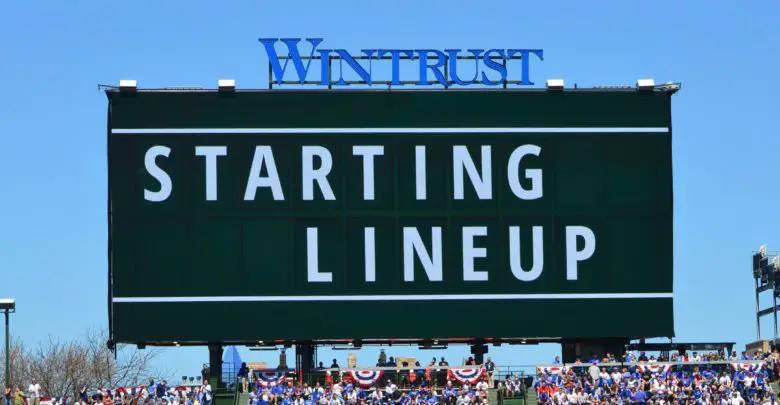 Chicago Cubs Lineup (7/26/21): Contreras Leads Off, Bryant in RF, Hoerner at SS, Hendricks Pitching
It's very difficult to run when you're waiting for the other shoe to drop, which might explain why Willson Contreras was unable to avoid a bouncer by Anthony Rizzo in the 7th inning Sunday. Though the Cubs won, the last several weeks have been marked by all manner of physical and mental gaffes that David Ross believes stem from the distraction of the trade deadline.
These four games against the Reds could very well represent the last time some of the Cubs' core players are at Wrigley as part of the home team. The deadline is at 3pm CT on Friday, when the Cubs are in Washington, and it feels like moves might happen after Thursday's game in order for the front office to try for max value by spurring bidding frenzies. Now that I say that, we'll see players moved in the middle of Wednesday's game.
Contreras is catching and leading off with a lefty on the mound, followed by Kris Bryant in right and Rizzo at first. Matt Duffy cleans up at third base, then it's Patrick Wisdom in left, David Bote at second, Jake Marisnick in center, and Nico Hoerner at short.
Javier Báez is out with a bruised heel he suffered in Sunday's win, which is an issue he's battled in the past. And just in case you're prone to conspiracies, saying someone is out of the lineup because they're banged up isn't actually good for their value. Plus, as you can see below, the injury is legit.
Javy Baez walking around gingerly this morning after going down in the 8th inning against the Diamondbacks last night. Still making time for lots of photo opps with the 200 youngsters out for his pro camp in Rosemont @cbschicago #Cubs pic.twitter.com/WYYpicciqg

— Jackie Kostek (@JackieKostek) July 26, 2021
Kyle Hendricks hasn't worn a loss since May 9 and pitches well enough to win last week but for the lack of run support. He has only faced the Reds once this season and got a no-decision despite allowing just one run on five hits over six innings back on July 4. He struck out five with no walks in that one and now gets to face a lineup without Nick Castellanos.
Wade Miley will be trying to frustrate the Cubs for the third time this season after two previous starts in which he managed to allow just four total runs on 15 hits over 11.2 innings. He only struck out six with three walks and you have to wonder how he was able to vex his opponents so thoroughly. Keeping the ball on the ground and in the yard is the key for Miley, whether he's facing the Cubs or anyone else.
The 34-year-old lefty loves his cutter and throws it half the time, backing it up with a changeup that makes up 26% of his pitches. Only two other qualified pitchers throw their fastballs (two- and four-seam combined) less than Miley's 17.3% and only one throws their cutter more frequently. If you're wondering, Corbin Burnes is two of those three pitchers.
Miley is also among the top 10 in changeup usage, so he's got a unique strategy that keeps hitters off-guard in spite of what doesn't seem like outstanding stuff. His curve, slider, and sinker see very little action, but they're just more wrinkles in the mix.
The Cubs need to be patient and avoid the temptation of slower pitches that look hittable because Miley is among the lowest in the league when it comes to first-pitch strikes and zone percentage. In fact, he ranks 50th among 58 qualified starters in the former category and 57th in the latter. He's also 42nd when it comes to called-strike percentage, so the Cubs don't have to worry as much about borderline calls.
They do, however, need to worry about making contact and moving runners along with hits that don't clear the wall. That's because only three pitchers — with Burnes leading the pack yet again — have allowed fewer than Miley's seven homers on the season. Bryant has one of those, so perhaps he can add to the total in what could sadly be his Chicago swan song.
First pitch from Wrigley is set for 7:05pm CT on Marquee Sports Network and 670 The Score.
Here is tonight's #Cubs starting lineup.#CubTogether pic.twitter.com/wiVxPAXBkS

— Chicago Cubs (@Cubs) July 26, 2021