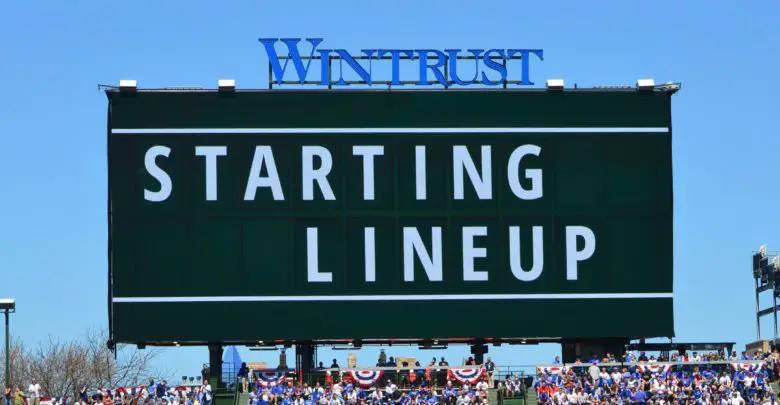 Chicago Cubs Lineup (6/17/21): Pederson Leads Off, Bryant at 3B, Hendricks Playing Stopper
The Cubs have lost the first three games of this series in Queens, which has become a common theme with their long road series. A three-game skid marred tilts in San Francisco and Atlanta earlier in the season, though the Cubs escaped each with a win to regain a little momentum.
Joc Pederson leads off in left, followed by Kris Bryant, who is back in the lineup and playing third after being removed from Tuesday's game and sitting Thursday because he was hit on the hand by a pitch. Javier Báez is at short, Anthony Rizzo cleans up at first, Willson Contreras is catching, and Jason Heyward is in right. Jake Marisnick plays center and Sergio Alcántara bats eighth at second.
Kyle Hendricks will try to play the role of stopper again just as he did against the Giants, but he'll need a little help from an offense that has not carried a hot May into a difficult June. The righty has won six straight starts and has been much better after some very ugly April starts, which is how he's maintained a 3.12 ERA over his last start in spite of allowing nine homers in that time. Avoiding the longball would really help tonight.
Diminutive righty Marcus Stroman is going for the Mets as he looks for his fifth straight start without a loss. Stroman is a big-time strike-thrower who is getting more swinging strikes than ever while seeing slight increases in his strikeout rate. Interestingly enough, he's also getting fewer called strikes than ever despite working in the zone more than he has in several years.
That could be creating a bit of a mirage when it comes to his 2.32 ERA, since opposing hitters are barreling up more balls and generating hard contact against Stroman at higher rates than in the past. His groundball rate is several points below his career average and his .267 BABIP against indicates he's getting more than his fair share of luck, so perhaps the Cubs can turn things around.
Of course, part of the reason Stroman appears to be getting the benefit of good fortune is that his repertoire is varied and effective. Almost all of his pitches have positive value and he has pitched to nearly identical splits over the course of his career as a result. Righties are actually hitting him a little better this season and have accounted for five of the eight homers he's allowed.
There really isn't much more to say about this one, the Cubs just need to get a win by any means necessary. First pitch from Queens is at 6:10pm CT on Marquee and 670 The Score.
Here is tonight's #Cubs starting lineup.#CubTogether pic.twitter.com/jJMTgbvdDv

— Chicago Cubs (@Cubs) June 17, 2021