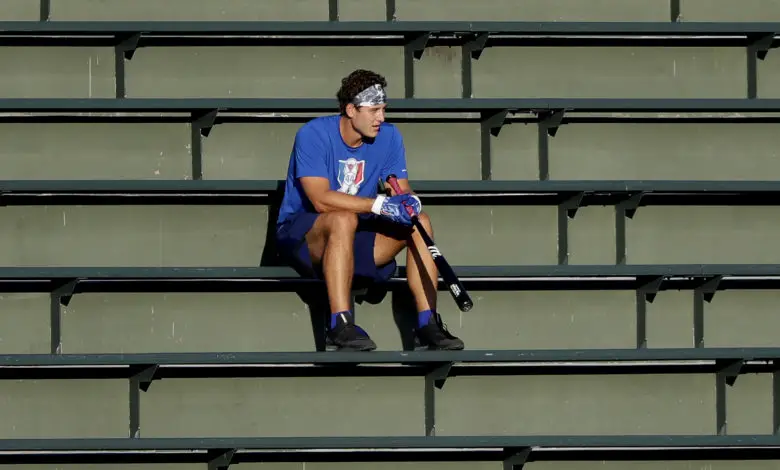 Cubs Expected to Exercise Anthony Rizzo's 2021 Option
As scores of team options are being declined around the league, including some very reasonable figures for productive players, there was a growing fear that the Cubs might decline Anthony Rizzo's $16.5 million option for 2021. As disastrous as that would have been from both PR and competitive standpoints, it's pretty clear that this offseason isn't being played by the normal rules.
A crisis appears to have been averted, however, as Patrick Mooney is reporting that the Cubs are expected to have Rizzo in the fold.
While teams have declined options on some big-name players across baseball, the Cubs are planning to pick up the final season of Anthony Rizzo's contract ($16.5 million).

— Patrick Mooney (@PJ_Mooney) October 30, 2020
Now, there is still a possibility the the two sides could work out an extension, which might behoove team and player alike. The uncertain financial landscape could make security more of a priority than ever for Rizzo, while the Cubs might be able to lower their luxury tax hit with a new deal.