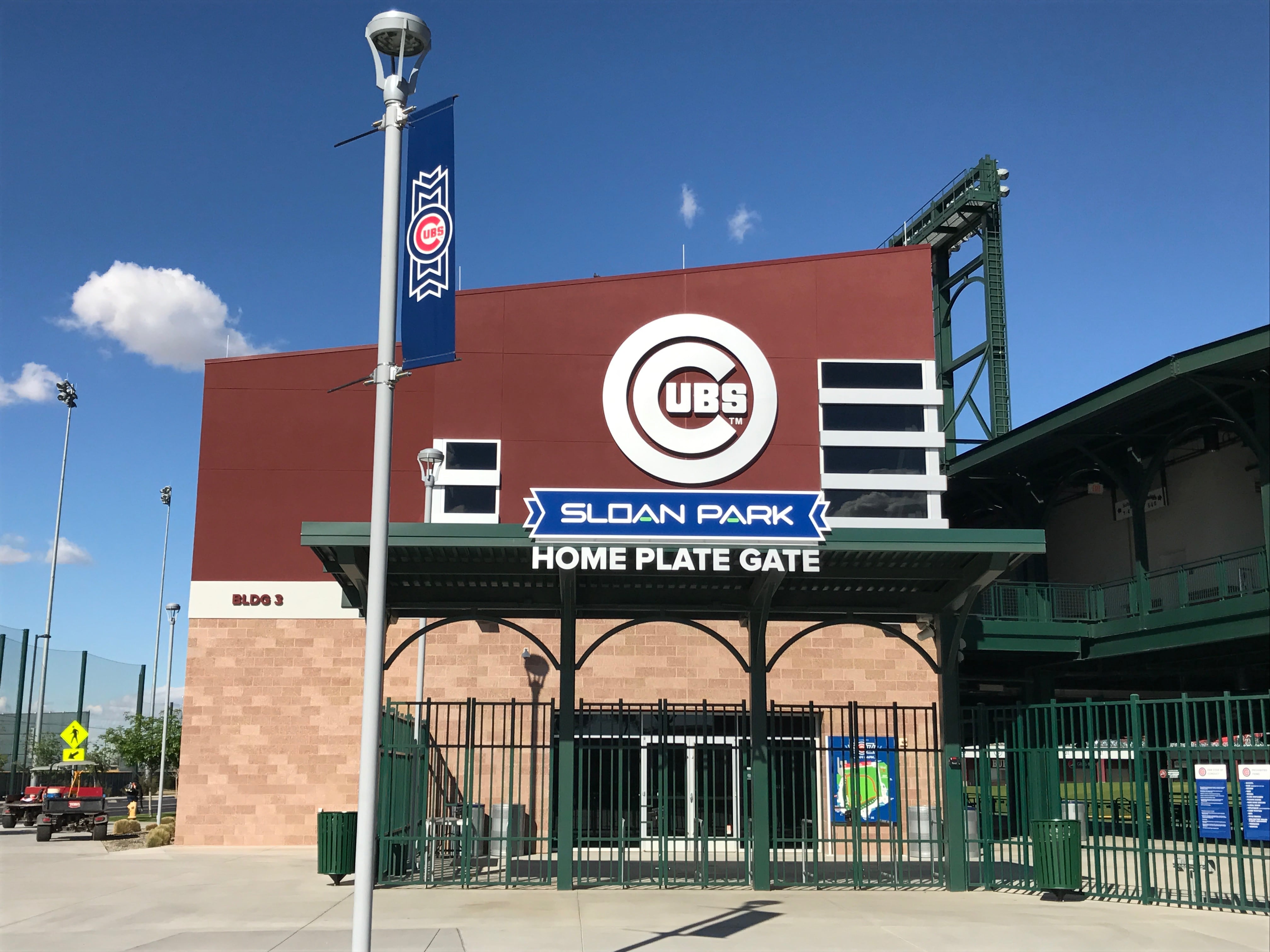 CI Exclusive: Cubs Set Dates for Fall Instructs, Which Includes 20-Game Schedule
Major League Baseball sent a memo to teams earlier in the month informing them that fall instructional leagues would be able to proceed as planned, or at least as close to the original plan as possible under current circumstances. That was big news in light of the cancellation of the minor-league season because no prospects outside of those added to the 60-man player pool have received in-person developmental instruction from their respective clubs since spring training shut down.
Now, it's not a given that every team can just open up its facilities and begin their instructs as they see fit. MLB required that each team submit a detailed plan including COVID-19 safety and testing protocols, along with a description of their program's daily operations. The requirements include information on dates and how many total players will be in attendance, as well as specifics on how players will be housed and fed.
Here's more from Lookout Landing on some of the rules regarding who can be invited to the fall camps.
The instructional league can start September 18 at the earliest, and teams will be allowed to play against other clubs. Clubs can use either their alternate training site, spring training site, or both, but if using the alternate site, the team must be eliminated from post-season contention and the alternate site no longer used to house the player pool. Players invited to instructional league cannot be on a team's 40-man roster (exceptions to be made on a case-by-case basis, as in the case for injured players, likely), and will be paid at a rate commensurate with where they would have been assigned in a normal minor-league season, in addition to receiving housing and meal allowances. Clubs are not allowed to require participation in the league.
Cubs Insider has learned that the Cubs will indeed be holding their fall instructs in Mesa beginning September 27, the last day of MLB's regular season. There will be intake testing the next day, followed a two-day period of self-isolation, after which the team will conduct entrance physicals. October 1 will be the first day on the field and the camp will end on November 7.
Though the game schedule was not revealed to us and may not even be finalized, multiple sources have confirmed that the plan is for Cubs' instructional attendees to play 20 games over the course of their time in Mesa. That's huge for a group of players that have been limited mostly to individual workouts or pickup games since the middle of March, particularly when they can do so under the watchful eye of Cubs coaches.
This means the team will get its first live look at top draft pick Ed Howard, along with several other young prospects who haven't had much, if any, professional experience. While the big league club is preparing for the excitement of the postseason, this news is big for the development of future Cubs. Stay tuned for more details on the schedule and goings-on in Mesa over the next few weeks.