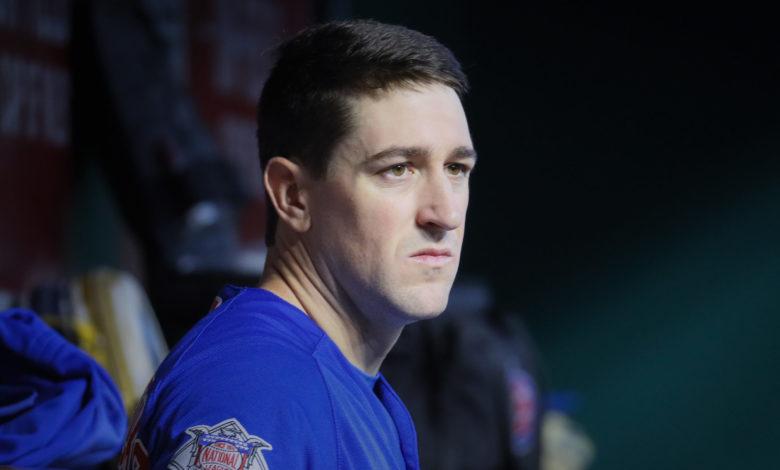 David Ross Names Kyle Hendricks Opening Day Starter, Darvish to Start Game 2
David Ross announced Thursday that Kyle Hendricks will be the Cubs' Opening Day starter next Friday evening against the Brewers, with Yu Darvish taking the bump in the second game of the season. It had appeared for a while as though Darvish had the leg up on the role, but Hendricks has impressed this summer and Ross said he felt the changeup artist was further along at this point.
It's hard to go wrong either way as the 1-2 combo of Hendricks and Darvish will give opponents very different looks on consecutive days. Jon Lester is the presumed No. 3 starter, followed by Tyler Chatwood and Alec Mills. The Cubs should know more about José Quintana's availability after he throws for the first time on Thursday following the removal of his stitches and a clean bill of health.
The Cubs' rotation is either a source of confidence or worry depending on how you look at it, since the starters are both experienced and unpredictable on the whole. Lester is at the tail end of his career, but could be able to push a little harder with the short season. Chatwood has incredible stuff that seemed to play better out of the 'pen. Mills has looked good during his time at the MLB level, but doesn't have the track record to ensure future results.
Then you've got the relief corps, which is going to be relied upon heavily out of the gate since the starters won't be stretched out all the way. The Cubs have some pretty live arms back there, though, so things should be exciting one way or the other.