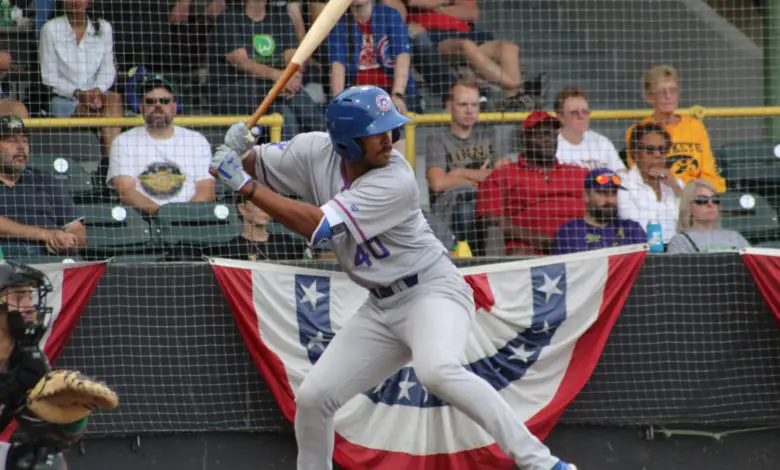 Cancellation of Minor League Season Could Have Huge Impact on Cubs' Big League Squad in Near Future
The Cubs typically have their first round of promotions in late May as a way to create a little room at the lower levels in advance of the draft. Then we see several more promotions right after the first half of the minor league season as the draft picks head to Eugene. That's not going to happen this year. 
There's a lot of back-and-forth between the players and owners on the start of the 2020 season, but there's nothing happening in terms of figuring out what's going to happen with the minors. Speculation is that the season will be cancelled, after which MLB's plan to cut the minors down to 120 teams is a foregone conclusion. The Orioles released 37 players in one fell swoop this past Friday and the Cubs very quietly released over 20 at the beginning of March, just before the pandemic. There are probably more cuts coming.
Covering minor league baseball this year is like watching the decline of the Roman Empire as a time-lapse video because you can just see things crumbling before your eyes. Whether it's contraction, the reduction in the draft, the limits on undrafted free agents, or the the most obvious reality of probably not having a season, the impact on the game and the big league clubs will be significant.
Eugene is likely gone as a Cubs affiliate given the overall reduction in teams and the move to all full-season ball. Iowa is kind of in limbo and could remain a Triple-A affiliate or move to Double-A or even the Midwest League. The same could be true for South Bend, which could flip-flop with Iowa. Meanwhile, Myrtle Beach and Tennessee seemed to be pretty locked in where they are now.
The most obvious impact of not having a MiLB season in 2020 is development, especially when it comes to elite prospects. Last year's draft picks get no time to show what they can really do while the young international players won't get much needed game experience.
However, what most people are missing is how the changes and lack of the season this year are going to impact the big league club. There has been talk of having a 30-man rosters as well as 20-man taxi squads, but how do you keep those players ready and in game shape in the event that they're needed. There will surely be some form of developmental league, but it'll be difficult to replicate normal competition.
Another pressing need for next season is in the rotation, where the Cubs are going to lose three starting pitchers Jon Lester, José Quintana, and Tyler Chatwood. Maybe they get one of those guys back on the cheap or take another shot at finding a starter in free agency. There could even be a trade.
But the minor league pitchers who are close to being ready — Cory Abbott, Tyson Miller, and Keegan Thompson come to mind — need steady work in order to compete for a spot in 2021. The same can be said for Adbert Alzolay and Alec Mills, maybe even add Justin Steele and Brailyn Marquez into that mix a year from now.
After 2021, half of the Cubs' everyday lineup could leave via free agency. Even if they get an extension or three worked out, the won't re-sign everyone. By that point, they absolutely need Miguel Amaya, Brennen Davis, Cole Roederer and others to be pushing through the system and knocking on the door to Chicago. Possibly losing a year of competition could really set the overall timeline back and prevent the Cubs from taking advantage of a system that has been revitalized to an extent over the last year-plus.
There's still hope for the minors even in the face of all that's transpired over the last several weeks, but most of that hope involves keeping your fingers crossed that something good can come from this in the end. It's hard to feel very confident about things right now, particularly when we don't have clarity yet.