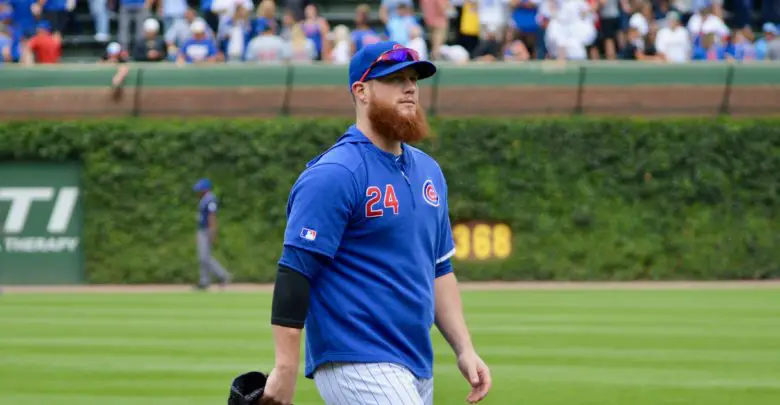 Craig Kimbrel Played Catch Wednesday, Could Remain out 'Deep into Next Week'
The Cubs made it clear Tuesday that Craig Kimbrel would be out longer than the minimum 10 days on the injured list, but his time on the shelf could stretch deep into next week. He has "responded well" to early activity that included playing catch Tuesday and said Wednesday that he was feeling good ahead of another light throwing session, so take that for what it's worth.
Kimbrel might be out deep into next week. Russell out until Cubs return home, Zobrist might be available tonight in PH role.

— Mark Gonzales (@MDGonzales) September 12, 2019
He hasn't progressed to throwing from the mound yet, but that could change if he continues to feel good in recovery. At best, his first bullpen session would come this weekend, after which he'd need to bounce back well and throw another a few days later. From there, it'd be yet another couple days before he could be activated.
So that means he might be ready to return by the time the Cardinals roll into Chicago for a four-game set that could go a long way toward determining the playoff race. Facing a pair of sub-.500 teams in the Pirates and Reds may give the Cubs a little more leeway when it comes to getting their closer back, since, you know, they haven't needed help late against floundering teams lately.
In other injury news, Joe Maddon also confirmed that Addison Russell will remain out at least until the Cubs return home Friday. He was checked out by Padres doctors when the Cubs got to San Diego, but they'll will want to have him examined by their own docs back in Chicago.