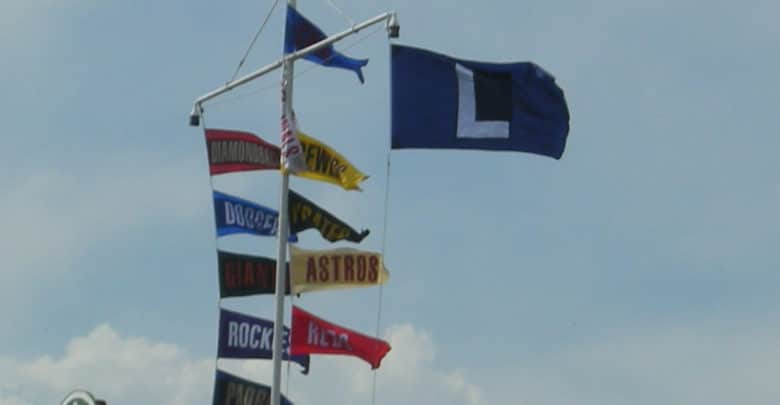 Chicago Cubs Score and Recap (8/23/19): Nationals 9, Cubs 3 – Lester Struggles in White-Out Game
Fresh off a three-game sweep of the Giants, the welcomed the red-hot Nationals to Wrigley Field Friday for the first game of Players' Weekend. It was over almost before it started, as the high-powered Washington offense jumped all over Jon Lester en route to an easy win.
Adam Eaton put his team ahead for good with a solo shot in the top of the 1st inning. A Trea Turner sacrifice fly increased the lead to 2-0 in the 3rd. By the time starting pitcher Anibal Sánchez's bunt single made the advantage 4-0 in the 4th, things were looking grim.
Sánchez pitched like the ace he was much earlier in his career, completely shutting down the Cubs all the way into the 9th inning. Lester finally got the hook after two men reached in the 5th, at which point Pedro Strop took over. The once-formidable reliever allowed both inherited runners and one of his own to score, making it a laugher.
The rest of the game was as unappealing as the monochrome uniforms someone thought was a good idea. (Box score)
Why the Cubs Lost
The offense was a complete no-show for the second straight game, producing just three hits. With the Nationals' powerhouse lineup, they had absolutely no chance to keep up.
Key Moment
Pretty hard to find a real key moment in such a lopsided game, but Sánchez's RBI bunt completely stopping right on the chalk was a pretty good indication of what kind of afternoon it was going to be.
Stats That Matter
Lester has really struggled lately and it was no different in this one: 4.1 IP, 6 R, 9 H, 2 K, 1 BB. In his last five starts he has allowed 23 earned runs, and that includes his scoreless outing in Pittsburgh. Everything has been a slog for him lately.
Strop walked a batter and hit another in addition to allowing a bloop double. Most troubling, his fastball hovered around 92.
Nicholas Castellanos had two of Chicago's three hits because of course he did.
Bottom Line
The Cubs offense has produced four runs and five hits the last 18 innings, with the runs Friday coming well after the contest had been decided. That is not a recipe for success, especially against a team averaging over nine runs a game their last 11 games.
On Deck
Chicago looks to bounce back in game two of the series Saturday at 1:20pm CT, when José Quintana gets the start against a yet to be announced Nats pitcher. NBC Sports Chicago and MLB Network (out-of-market) have the television coverage and 670 The Score has the radio feed.