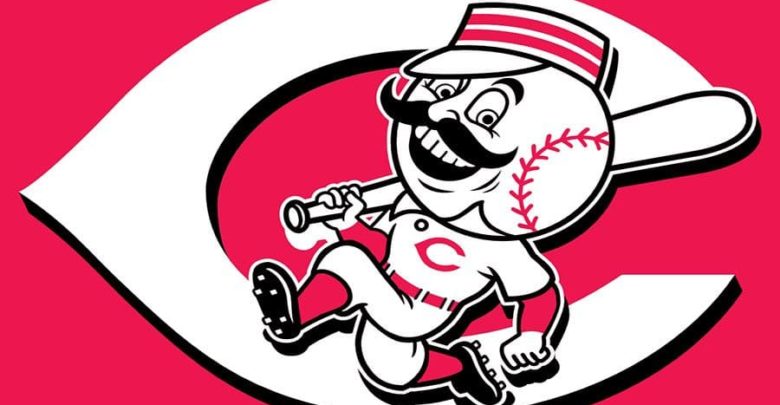 Cubs vs. Reds Series Preview (August 8-11) – TV and Game Info, Starting Pitchers, Insights
I think this is it, friends. This will be the first road series the Cubs win since taking two of three against the Nationals in DC several months ago. Of course, I don't know what's going to happen. But doesn't this feel like a tantalizing opportunity to get that road series win?
Even though the Reds have given the Cubs fits all season, there's good news on that front. First of all, they were able to secure their first series win against the Reds the last time out and looked pretty good doing it. If there was some monkey on the backs regarding winning series against Cincinnati, it should have been lifted by now.
That's not all. One of the Reds who had most tormented the Cubs this year, Yasiel Puig, has moved on to greener pastures in a different part of Ohio. His time in Cincy may have been short in duration, but it wasn't short on results – not against the Cubs, anyway.
In dealing Puig, the Reds acquired mercurial right-hander Trevor Bauer. As you might remember, the Cubs have faced Bauer a time or two before. For whatever reason, one highlight in particular stands out above the rest.
https://www.youtube.com/watch?v=a5CX3sq5OMw
Ah, but the Reds have more going for them than just a new drone enthusiast.
After flirting with relevance over parts of the first half, the Reds have developed a fairly stable grip on fourth place in the NL Central. Their run differential still suggests that they might be somewhat underachieving relative to the talent on their roster, but it gets increasingly hard to settle on that fact as the season goes on. Puig's departure underscores that reality even more.
Still, this team is not a pushover. Despite the departure of the fairly dependable Tanner Roark to the Athletics in another trade-deadline move, the rotation remains a strength. Luis Castillo has continued to produce dominant results and Sonny Gray has been solid all season long. The addition of Bauer, warts and all, largely makes up for the departure of Roark and helps make this group a huge strength.
The latter innings haven't been as reliable, though. While Michael Lorenzen and Amir Garrett have had excellent campaigns, closer Raisel Iglesias has not enjoyed the level of success to which he had grown accustomed. The ceiling is fairly high for the group, so the Cubs would be wise to not find themselves trailing towards the end of the game.
The real reason for the Reds' struggles has been a lineup that just hasn't produced consistently. Eugenio Suárez and Derek Dietrich have been solidly above average, but no one else has been able to join them in doing the heavy lifting. On most days, the Reds start at least four players with below average offensive production, including future Hall of Famer Joey Votto.
I know, I shouldn't have jinxed that one.
Karmic influence aside, this series represents a terrific opportunity for the Cubs to get things going on the road against a decent but inferior opponent. If they're going to reverse their fortunes, the time is now.
TV and broadcast
Thursday, August 8 at 6:10pm CT on NBC Sports Chicago
Friday, August 9 at 6:10pm CT on NBC Sports Chicago
Saturday, August 10 at 6:10pm CT on WGN
Sunday, August 11 at 12:10pm CT on NBC Sports Chicago
Starting pitchers
What to watch for
It'll come as no surprise to you, loyal Cubs fan, that Suarez has been quite a bit better against the Cubs than he has against most opponents. His season OPS+ of 117 is solid enough on its own, but against the Cubs that number jumps to a staggering 215. Uh, yikes. Reversing that would go a long way toward improved results against these Reds.
Javier Báez seems to be running into another hot streak. El Mago is batting .423/.444/.923 over his last seven games and Great American Ballpark could be a good place for him to get that slash line looking even prettier.
As to the aforementioned Bauer, he'll be making his second start as a Red in this series. His first didn't go so well, as he surrendered three runs in just 4.2 innings pitched.
Nicholas Castellanos smacked few more doubles against Oakland to bolster his status as the league leader in that particular category. The newest Cub will try to continue his success in what should be a positive hitting environment.