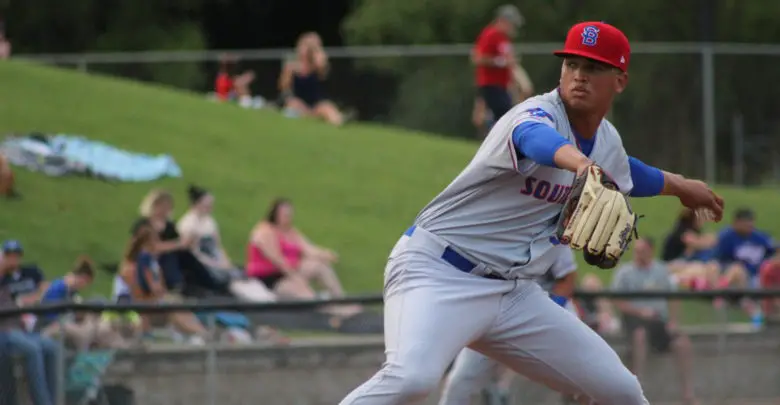 Brailyn Marquez Headlines Cubs Prospects Primed to Crack MLB Pipeline's Top 100
Brailyn Marquez picked a good week to have a great week. The big left-hander from South Bend threw 12 innings in his last two starts while striking out 22 batters and allowing only one hit. Coincidentally, both of those starts came right after MLB Pipeline released their top 100 prospects, which got folks wondering whether Marquez would appear on the updated rankings this fall.
Right now, the Cubs only have two prospects on Pipeline's top 100 prospect list: Shortstop Nico Hoerner is ranked number 50 and catcher Miguel Amaya is ranked number 91. That lack of elite talent is why the Cubs have been ranked in the bottom five of major league systems by many sites and publications.
That's about to change over the next year.
MLB Pipeline's decision-makers are very conservative in their approach and can be pretty slow to react. They may take notice when a prospect flashes, but they prefer for that prospect to perform at a high level over a long period of time.
So while Marquez has been spoken of highly in Cubs' circles, sustained performance like his stunning July has him in line to make the top 100 this fall. In five starts (27.1 IP), he put up a 1.65 ERA and 0.91 WHIP with 42 strikeouts and eight walks while holding opponents to a .175 average. That included a club-record 14 strikeouts in one game, followed by six more huge innings in the next. 
Marquez's last two starts of the month were with catcher Marcus Mastrobuoni, the first two times they worked together. Mastrobuoni explained the reasons for the pitcher's success in an interview with South Bend broadcaster Brendan King.
Marquez may not be the only player in the in line to make it on the top 100. Brennen Davis was absolutely on pace to be there, but getting hit on the hand for the third time in a month may set him back a bit. Davis is going to make that list at some point, it might just not be this fall now.
Ryan Jensen, the Cubs' first pick in this past draft, should be there as well. After his rough first outing, Jensen looks much more comfortable as he works on his fastball command early and mixes the slider in later. He's only going two innings a start, but he has struck out 13 with a 1.35 ERA in 6.2 innings.
Second-round pick Chase Strumpf was impressive in his debut campaign but a tweaked back has slowed him down of late. He was hitting .317 with a .421 OBP through 13 games while showing excellent pitch-recognition and situational hitting skills. Strumpf was named a Northwest League All-Star at the end of July. 
Jack Patterson did not allow an earned run in July and will probably be the Cubs' minor league pitcher of the month again after receiving the award in June. Even so, it's still too much too soon for the Pipeline crew of Jim Callis and Jonathan Mayo. If Patterson is dominant at Double-A, that's when Callis and Mayo will get on board
The system as a whole seems to have made a bit of a turn this summer with the infusion of new talent and the fact that the Cubs really didn't give away any of their top prospects at the trade deadline. That surely brought sighs of relief in South Bend and Myrtle Beach, where most of the top prospects are situated.
Rankings aren't everything, but the momentum building in the the system should start to manifest in the top 100 by the middle of next summer.