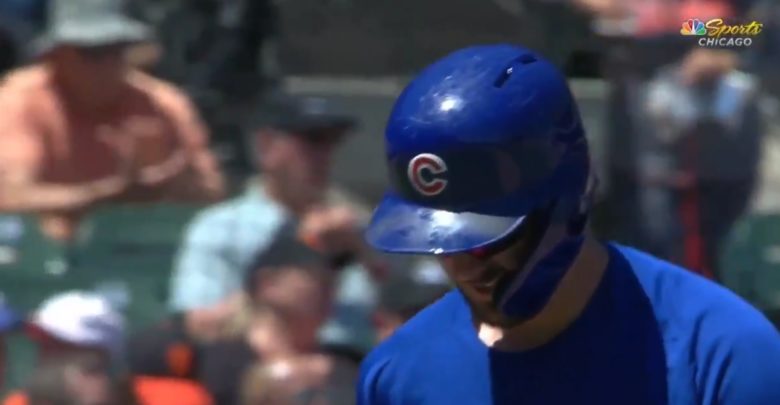 Kris Bryant Leaves Game Early with Sore Right Knee
Kris Bryant has been on a real tear since being moved to the third spot in the lineup and he hammered a two-run homer in the top of the 3rd to put the Cubs up 3-0. But while all the focus on was Anthony Rizzo, who had been unceremoniously tossed from the game for reasons no one seemed able to discern, the Cubs took another hit when David Bote ran out to take third base in the bottom of the 5th inning.
Bryant could be seen wincing after striking out in the 5th inning, but it was hard to tell whether that was due to physical discomfort or the disappointment of going down swinging.
More coming on this… but it appears Kris Bryant was wincing after this last swing pic.twitter.com/wKAxmHecmy

— Cubs Talk (@NBCSCubs) July 24, 2019
Word from the Cubs is that Bryant has a sore right knee, though nothing was readily apparent from the way he walked back to the dugout. This is probably just one of those little nicks that comes up throughout the course of the season and may just flare up from time to time, like when he appeared to have hit that same knee while diving for a ball the previous inning.
Don't expect him to miss any time, especially since the Cubs have Thursday off as they travel to Milwaukee for a weekend series. This was almost certainly a precautionary move with a guy the Cubs can't afford to lose for any significant period of time.