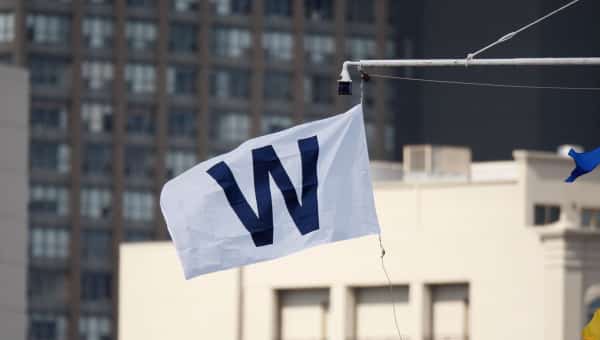 Chicago Cubs Score and Recap (7/6/19): Cubs 6, White Sox 3 – Five-Run Fifth Propels Cubs to Win
For the second time this season, the White Sox sent their newly anointed ace Lucas Giolito to start against the Cubs. For the second time this season, the Cubs got to Giolito unlike any other team. The Cubs scored all of their runs off of Giolito, who lasted only four innings. Jon Lester wasn't the sharpest he has been this season, allowing six hits and three runs (one earned) while walking three and striking out three. Most of the contact Lester allowed was fairly soft, so even though he allowed a baserunner in every inning it wasn't a big deal. The final score is a little deceiving, because there was never a time that it felt as though the White Sox could come close to threatening the lead (box score).
Why the Cubs Won
The Cubs took advantage of the free passes the White Sox offered them. They were also able to get hits with men in scoring position, which is what they have struggled with all season long (as you are undoubtedly aware of).
Key Moment
In the top of the fifth, Lucas Giolito had just walked the bases loaded. Kyle Schwarber stepped up to the plate, and hit a ball that came off the bat so awkwardly he thought he fouled it off. With the third baseman in, Schwarber was able to hit a bloop two-run double into left. This broke a 1-1 tie, and rattled Giolito, who then allowed a two-run double to Javy Baez. This gave the Cubs all the cushion they would need.
Stats that Matter
Cubs batters drew 9 walks tonight. 5 of those came in the fifth.
The Cubs were 4-9 with runners in scoring position.
Four of the Cubs' seven hits were for extra bases.
Bottom Line
The Cubs won two consecutive games on the road for the first time since April 30-May 1, indicating they've perhaps turned the corner. We'll find out if they can continue their winning ways tomorrow. With the Brewers getting blown out by the Pirates 12-2, the Cubs have a chance to go into the break as the number one team in the division.
On Deck
Tomorrow the Cubs will try to end the first half of the season on a high note, as Kyle Hendricks looks to improve on his last start. Ivan Nova will start for the White Sox. First pitch will be made promptly at 1:10.