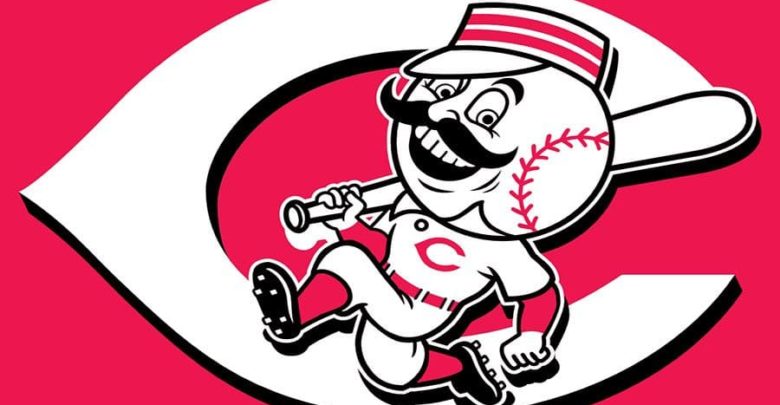 Cubs @ Reds Series Review: Cubs Drop Two of Three in Frustrating Trip to Cincinnati
Where to start with this one?
After the Cubs beat the Mets in a thrilling comeback last Sunday, it seemed like they might have the momentum they needed to take off and start putting together good results more consistently. Sure, that didn't really happen against the Braves as they had to settle for a another split, but the end of that series also featured a thrilling comeback that looked like it could be the jumping-off point for a hot streak, especially given the quality of the upcoming opponent.
Not so much, though. The Cubs are still waiting for that hot streak and, while they managed to avoid splitting their fourth straight series, they did so by losing this weekend's series to the Reds outright. As I am confident you already know, this is the Cubs' third series loss in three tries against the last-place Reds.
And of course, the Cubs lost something more important than the series: Cole Hamels left Friday's opener after only an inning with a strained oblique. It's difficult to project exactly how long he'll be out, but he missed two months when he dealt with a similar injury in 2017. We can only hope that this one won't sideline him for that long.
Other than the injury, the series was largely defined by poor fundamentals, mental lapses, and an offense that didn't look as impressive as their run totals might suggest.
Results
Key moments
Let's lead off with the positive: Javier Báez's 8th inning grand slam in Saturday's game was completely awesome.
The homer effectively sealed a win in a game that had been tense up until that point, as the Cubs failed to capitalize on a number of promising scoring opportunities earlier in the game. Ultimately, the Cubs didn't need Javy's slam as José Quintana and the bullpen kept the Reds off the scoresheet, but it certainly helped our collective nerves.
The other positive of the series was the play of Jason Heyward, who carried his weight both at the plate and in the field, More on the specifics later, but check out some of his spectacular catches below.
As for the rest of the series, it all kinds of blends together, doesn't it? Friday and Sunday's games felt pretty similar. The Cubs fell behind early and mounted comeback attempts that fell short, all while making a number of frustrating mistakes, from failing to capitalize on scoring opportunities to bizarre gaffes in the field.
If you could only see a single play to get an idea for how the things went all weekend, I'd nominate the following gem from Sunday.
Anthony Rizzo was called out based on a perception of interference by a home fan, which seems like it should be a non-starter to begin with. Furthermore, that looked far from a sure catch to me and many other observers.
Alas, the call went the Reds' way. Such was the Cubs luck all weekend.
Who's hot
J-Hey had a wonderful series and is back in a groove after struggling in May. Heyward hit a home run in every game this series and finished May with an OPS comfortably over .900. Advanced metrics haven't viewed his defense this year nearly as favorably as they have in the past, but it'd be hard to argue that this hasn't been the best he's been as a Cub.
Brad Brach is suddenly showing signs of life. His velocity hasn't been great most of the year, but he is sitting around 95 mph an recently seems to have found his command to go along with it. He's walked only two men in his last 8.1 innings pitched and put up 2.1 scoreless innings this series.
Who's not
Daniel Descalso's OPS is .549, which is uncomfortably close to Jon Lester's .558 OPS. What else do you want? It's been bad.
Rizzo didn't have a very good series, recording only two hits in 12 at-bats. He is batting .200/.333/.280 over his last seven games and has been in a bit of a power outage of late.
Mike Montgomery gave up five runs in 2.1 innings on Friday in relief of the injured Hamels. Those certainly aren't ideal circumstances in which to enter the game, but… yikes. Montgomery has an ERA of 6.08 over his last 30 appearances and is struggling to define his role on this team.
Bottom line
The Cubs haven't won a series since sweeping the Cardinals out of Wrigley Field on June 9 and finished the month at 14-15. They are very fortunate that the rest of the division largely matched their ineptitude, because if Milwaukee or St. Louis had been able to have a better month the Cubs could be staring at a significant deficit.
As it is, though, the Cubs have turned the page on a month that they'd just as soon forget. The Brewers weren't kind enough to lose their series this past weekend, so they pulled into a tie atop the division to start July. The Cubs should probably consider themselves fortunate to be in that position. That's not to say you should be happy though, since the Cubs' play over the last month has exposed a number of major holes.
The Cubs have two more series left to end the first half on as good a note as they can. You'd have to expect a good portion of the next month's calculus will be based on figuring out how to upgrade a roster that has some pretty glaring imperfections.