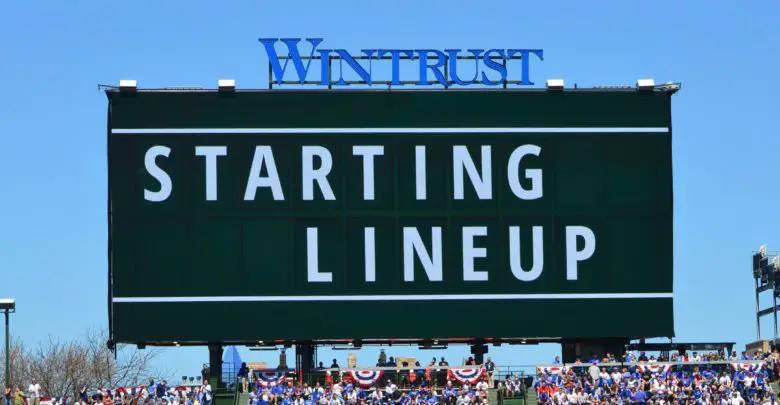 Chicago Cubs Lineup (6/28/19): Schwarber Leads Off, Russell at 2B, Almora in CF, Hamels Pitching
Kyle Schwarber remains in the leadoff spot, so we're sure to get some commentary on how he loves to play close to home. Kris Bryant has likewise enjoyed Cincinnati's Great American Ball Park, and he'll be batting second at third base. Anthony Rizzo is next, followed by All-Star starters Javy Báez and Willson Contreras.
Jason Heyward is in right, Addison Russell is at second, and Albert Almora Jr. is in center rounding things out. Given recent performance, that would mean the pitcher is the best hitter in the bottom third of the lineup, though the position players in question have had success against their opponent
Facing them will be 29-year-old Sonny Gray, who flashed all kinds of nasty stuff in Oakland before battling injuries and inconsistent performance. That continued after a trade to the Yankees, whom Gray criticized harshly for having him throw his slider too frequently, and eventually led to his trade to Cincinnati.
"In my very last outing against the Red Sox, second to last game of the season in New York, I threw two innings out of the pen, all I did was throw cutters," Gray told Eno Sarris of The Athletic ($). "I said, 'F— 'em, all I'm going to do is throw cutters today.' I just threw 94-mph cutters — six up, six down, four punchies, and I thought maybe I'll make the postseason roster here…but I didn't."
It's nearly impossible for anyone on the outside to find a discernible difference in Gray's repertoire because it's so nuanced that pitch tracking systems show vastly different results. His cutter and slider will be classified differently depending on where you look, but that really doesn't matter.
Whatever he's doing now seems to be working, as Gray's 10.07 K/9 is the highest of his career. His 4.15 ERA and 2.95 FIP indicated he was the victim of a little misfortune when the Cubs last faced him in mid-May, but those numbers have stabilized to 4.03 and 3.58 in the time since.
Gray struck out seven Cubs and walked none the last time they squared off, though he allowed a pair of home runs — one each by Russell and Almora — and ended up getting a no-decision. He's given up a pair of dingers in each of his last two starts as well, so perhaps the Cubs can hang out on GABP's short porch in what figures to be very warm weather.
Cole Hamels, whose facial hair offers a constant reminder that it is indeed 5 o'clock somewhere, takes the mound like Thanos in pursuit of another gem. Despite allowing three runs on a pair of homers his last time out, he has given up a total of four earned runs over his last 37 innings. With 36 strikeouts to just eight walks in that time, the lefty is looking as good as ever.
Even though the Reds are in the bottom third of MLB when it comes to hitting southpaws, they do have some mashers and can jump on mistakes just like anyone else. If Hamels can get the change working early and keep the ball out of the air, however, he will have the Cubs primed to open the series the right way.
First pitch from Cincy is at 6:10pm CT on WGN and MLB Network (our-of-market). If you don't have access to those broadcasts, or if you prefer your coverage with a sitcom-style laugh track, you can turn your radio dial to 670 The Score.
Here is tonight's #Cubs starting lineup.

Game preview: https://t.co/FxtM79Gbjx pic.twitter.com/wXy0g2XuWF

— Chicago Cubs (@Cubs) June 28, 2019