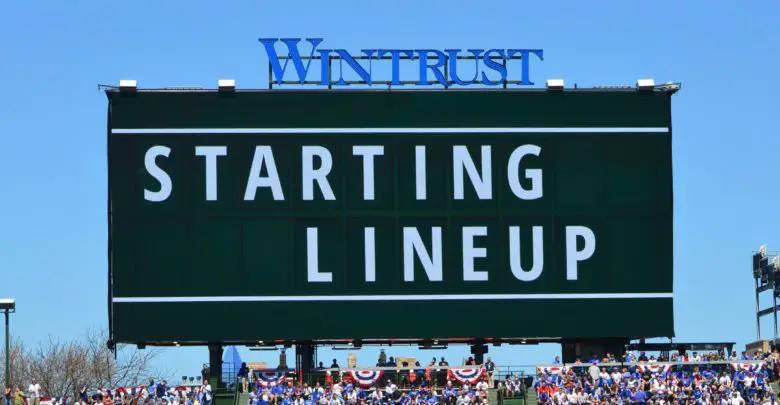 Chicago Cubs Lineup (6/16/19): Javy Leads Off, WillCo Cleans Up, Quintana Goes for Split
The Cubs were on the precipice of a 3-0 series deficit until a home run from Anthony Rizzo fathered a victory. The blast was so powerful that I'm actually considering picking up a home pregnancy test to see if I'm with child.
Update: I peed on the stick and it didn't turn blue or whatever, so I guess I'm no pregnant.
In all seriousness, I'm going to be relaxing with a burger and a beer or three this afternoon and evening, so this post is light on analysis.
In a significant departure from most of the season, Javy Báez is leading off at short tonight. Kris Bryant is batting second in left, Anthony Rizzo is at first, Willson Contreras cleans up, and David Bote is fifth at third.
Albert Almora Jr. is in center, Jason Heyward is in right, and Addison Russell will try to avoid throwing his bat into stands yet again.
They'll be trying to get over on Hyun-Jin Ryu, whose 1.36 ERA tells us he doesn't give up many runs. He allows even fewer walks and has not issued more than one free pass in any of his 13 starts this season. And with only one homer allowed over his last eight starts, the big fly hasn't hurt him.
Ryu is the third lefty the Cubs will face this series and he might even be the best, which is really saying something when you consider that Clayton Kershaw and Rich Hill were the first two. Like his teammates, Ryu depends on location and movement rather than raw power.
His 91 mph fastball sets up a change, cutter, sinker, and curve, giving him the ability to mix and match with various sequences. The four-seam/change combo is really effective and those pitches have been his most valuable this season. Ryu's change is only around 80 mph and comes out looking like the fastball, so hitters are often helpless against it.
That's something Jon Lester might want to take note of when it comes to setting up his own changeup moving forward.
While José Quintana has been decent over the last several starts, he hasn't really been the guy the Cubs can lean on to play stopper. Not that they should really expect him to be, but it sure would be nice for him to step up now that Kyle Hendricks is out for at least 10 days.
The Cubs have been stifled offensively over the first three games of the series, relying on five home runs to provide all their scoring. Mass-producing some runs and pushing Ryu's ERA northward would allow them to escape from LA with split, so which hitters want to be Snake Plissken?
First pitch is at 6:05pm CT on ESPN and 670 The Score.
Here is tonight's #Cubs starting lineup.

Game preview: https://t.co/zF6SS0lw0q pic.twitter.com/OOpPXqpQAk

— Chicago Cubs (@Cubs) June 16, 2019