Kyle Hendricks Already in Playoff Mode Thanks to Better Mechanics
There are few things in baseball more satisfying than Kyle Hendricks extending and coating the the black at the corners with 90 mph sinkers. The Professor has said that when he's frustrating batters with those wiffleballs, it's because his stride is long and his arm is free. It's this same great degree of release extension that has propelled Hendricks' latest stretch of dominance.
Hendricks most recent performances have showcased 25-50% greater release extension (i.e., distance from the pitching rubber and release point) and 2-3 mph faster sinkers. Just take a few moments to appreciate how he painted the back door of Rockies shortstop Trevor Story's house recently.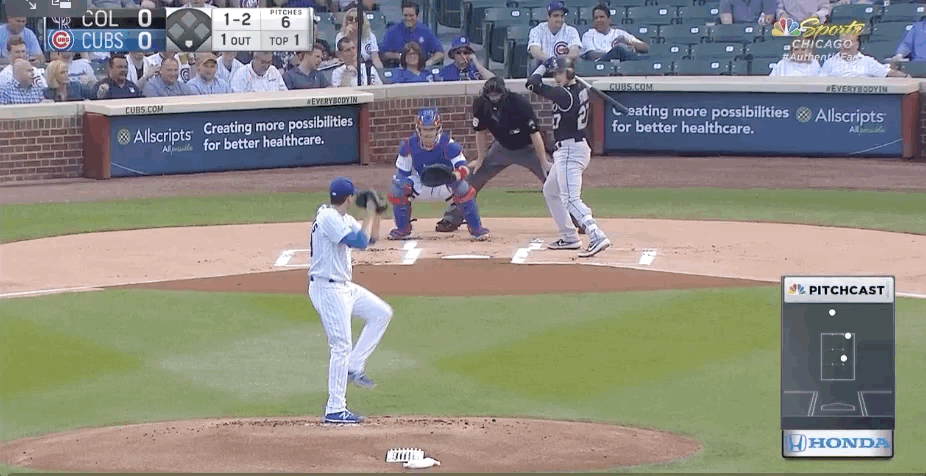 Jeeze, that is so pretty.
These performances have not been flukes, either. The sinkerballer entered May with a 5.33 ERA before recording a 1.99 ERA in his last eight starts, which has coincided with a gradual trend toward the same long release extension Hendricks has discussed in the past.
We didn't see Hendricks throw 88-89 mph until August of 2017 and late September of 2018 (first figure below). Nor was he throwing with such long extension (i.e., lower release point) until the latter portions of those seasons (second figure below).
Though he's only two starts into June, Kyle Hendricks already appears to be in playoff mode.