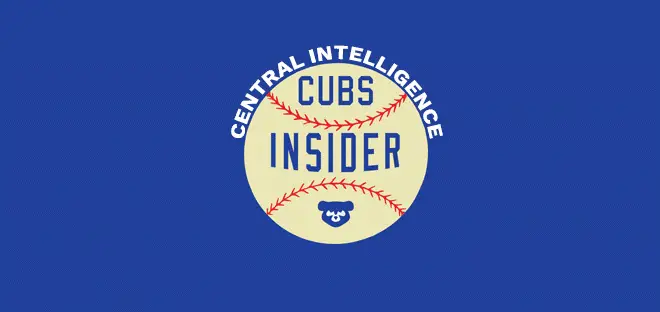 Central Intelligence: Week of May 19
What a week it was in the division. From bad bullpens to walk-off wins, the Central had it all this week. Let's take a look, shall we?
Chicago Cubs
The Cubs just keep finding ways to win, which is what good teams do. They went 4-3 this week to get to 30-20 overall and have extended their lead to 2.5 games.
The bullpen needs work, and fast. After Saturday's game, the Cubs lead MLB with 11 blown saves. Joe Maddon was basically forced to use Yu Darvish in the 8th inning of Saturday's win despite having already thrown 100 pitches.
After such a dismal start to the season, Kyle Schwarber has really turned it on recently. Over his last 15 games, he has an .857 OPS. Not too impressive on the surface, but during this stretch he also has walked 13 times and struck out just 16 while mashing four home runs, one coming on a 13-pitch at bat that really shifted the game in Washington.
Speaking of players on a tear, how about Anthony Rizzo? Over his last 30 games, he is slashing .333/.428/.709 and has cracked 11 home runs while striking out just 14 times.
Milwaukee Brewers
A 2-3 week leaves the Crew at 29-24.
Christian Yelich became the first player to get to 20 dingers this year. He may even surpass last year's performance and win his second straight MVP. The power surge since coming to the Brewers is something nobody saw coming.
Milwaukee is lucky the deficit in the division is not more. If not for a six-run comeback on Wednesday against the Reds, the Brewers might be facing third place.
Keston Hiura smacked his first two career home runs this week and Brewers fans are hoping this will become a regular occurrence. He hit one on Sunday in a 3-2 win against the Braves, then his second in the aforementioned game against the Reds. This guy has superstar written all over him.
Pittsburgh Pirates
A 2-4 week has the Buccos at 25-24, tied for third place and 4.5 back.
Josh Bell update: Season slash line is now at .341/.407/.714! Out of his 63 hits, 35 have gone for extra bases (16 home runs). Get ready, Pirates fans, he is finally showing you the player he can be.
Geoff Hartlieb made his MLB debut this week and so far has a 7.36 ERA, but all of that came in one performance against the Dodgers on Saturday. Diamond in the rough continues to be an effective pitching strategy for Pittsburgh.
Joe Musgrove needs to find himself again. The month of May has not been kind to him, with an 8.25 ERA in five starts, the latest of which start saw him give up six earned runs on 10 hits in just five innings against Los Angeles.
St. Louis Cardinals
A 2-3 week has the Cards at a surprising 26-25.
Speaking of surprising, check out Paul Goldschmidt. Over his last 30 games, he is slugging just .357 and he's hit just one home run since April 22. He is slugging just .333 in May, which is very concerning for a player of his caliber.
Michael Wacha is being sent to the bullpen after a 5.59 ERA as a starter. Uncharacteristically, he's walked 29 hitters in just 46.2 innings. His normally flawless command just isn't there.
This season has been a struggle for Jedd Gyorko, so much so that his at-bats are few and far between these days. But he may have rejuvenated himself with a game-winning home run against the Braves in the seventh inning Saturday.
Cincinnati Reds
A 2-3 week puts the Reds at 23-28, but the talent level is better than that.
Derek Dietrich has 26 hits on the season, 13 of which are home runs. What a find this guy has been, and on a minor league deal.
Sonny Gray picked up his first win as a Red on Tuesday, pitching six shutout innings in Milwaukee.
Jose Iglesias is another player the Reds signed on a minor league deal and he has taken over shortstop in Cincinnati. His .304/.333/.422 slash is on pace to be the best of his career. The Reds hit the jackpot in free agency. Oh, Iglesias is also hitting .485 with runners in scoring position so far this season.