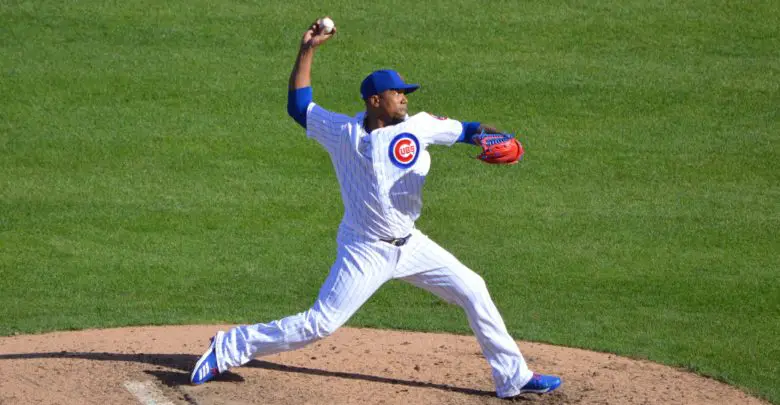 Pedro Strop on Return from IL: 'I'm Ready'
Pedro Strop has thrown a few side sessions lately as he preps to return from an IL stint due to a sore hamstring, the same one that delayed him earlier in the season. He will have another mound session this weekend and may have to go out on a brief minor league rehab assignment, so his activation is still probably a week away.
https://twitter.com/mlbastian/status/1131588070741094400?s=11
"I'm ready," Strop told Cubs beat writers prior to Thursday's game, adding that the hamstring is feeling great.
And the Cubs are ready for him to return to his role at the back end of a bullpen that's running like an engine with a misfiring cylinder. Strop would stabilize the relief corps and help Joe Maddon to better line up his pitchers, though the Cubs are still going to be very active on the trade front once that gets fired up.
They could very well be in on Craig Kimbrel following the conclusion of the amateur draft, at which point the pick compensation tied to his qualifying offer goes away.