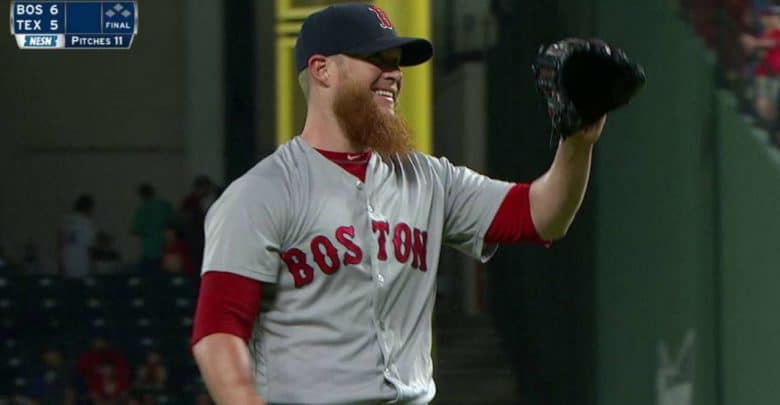 Cubs Expected to Pursue Craig Kimbrel After June 3 MLB Draft
After the MLB Draft takes place starting June 3, just under two weeks from now, it's possible the Cubs will go after Craig Kimbrel, which would make them even heavier favorites in a crowded NL Central race. Much of the reason the Cubs, and other teams, might get more serious about Kimbrel at that point is that the draft pick compensation tied to him will have expired.
You can imagine how the Cubs might be more willing to pony up that money they supposedly don't have, and not just because of the reduced hit to their player-development strategy. The bullpen as constructed has been inconsistent throughout the first quarter of the 2019 season and can't be counted on to win games in October. And the Cubs have maintained that there's flexibility in the budget for late-season additions.
Brandon Morrow recently began throwing again, so the next two weeks could give the Cubs a better idea of whether and when they can expect him back. They should also know about Ben Zobrist's future return. Teams aren't required to pay players on the restricted list, so even though the Cubs may very well be choosing to pay Zobrist for the time being, that could change should he choose not to return to the club.
Brett Taylor at Bleacher Nation calculated Zobrist's pro-rated salary at around $470,000 per week, so the Cubs could end up with anywhere from $2-10 million in "extra" money. With full acknowledgement that such talk is a little obtuse at this point, it's a reality that should be taken into account. Combine those potential savings with the aforementioned flexibility and suddenly signing Kimbrel becomes much more realistic.
And we can't forget about the impending launch of Marquee Sports Network, a venture the Cubs' president of business operations, Crane Kenney said Monday would significantly increase revenues from the start. While he was talking about next season, the certainty of additional fixed income starting in February makes financial decisions easier.
David Kaplan of NBC Sports Chicago thinks Theo Epstein will approach Kimbrel's representation once the draft is completed.
https://www.instagram.com/p/BxnJnoPFFyo/?utm_source=ig_web_copy_link
Adding Kimbrel would be an obvious boost to a team that, going into Tuesday's game against the Phillies, actually had the ninth-best bullpen ERA in MLB. We can thank Steve Cishek (2.45 ERA), Brad Brach (2.75 ERA), Brandon Kintzler (3.38 ERA), and Tyler Chatwood (3.93 ERA) for keeping the Cubs above the league average mark, but does anyone really feel confident about that long-term?
The Cubs themselves might not believe the bullpen performance is sustainable. Brach's Deserved Run Average of 4.97 is over two points higher than his actual ERA. Kintzler's given up crucial hits in high-leverage situations and has been uninspiring since salting the ground around his old team. Chatwood's elite stuff has played well out of the 'pen, but he is still walking over six batters per nine innings. If those three can't sustain their success, getting a healthy Pedro Strop back into the mix will not be enough.
While bolstering the late-inning mix of Steve Cishek, Pedro Strop, and Carl Edwards Jr. (if he gets right) with Kimbrel might alleviate some anxieties, there is still uncertainty embedded with any signing. Last season with the Red Sox, the closer posted a 4.48 BB/9, not much better than his 5.09 BB/9 just three seasons ago in 2016. A continuation of those numbers isn't exactly a cure for a bullpen already lacking strike zone command.
There's also no telling what the effects of sitting out over a third of the season will have on the veteran reliever, both this season and into the future. Because this isn't likely to be a partial-season deal. Kimbrel has come way down from the initial reports of a multi-year deal worth $100 million, but he's still looking for the kind of money the Cubs were unwilling to give Wade Davis or Zach Britton, among other relievers.
But at only 31 years old by the time the draft takes place, Kimbrel should still have at least two or three solid seasons left in the tank. So what's three years at $40-50 million or so, especially in light of the Cubs' needs and a decided revenue increase starting in 2020?
Even with Kimbrel's potential drawbacks, it's hard to imagine the Cubs not entertaining the idea of adding the iconic closer to their wild bullpen once the draft occurs. The additional security of an elite, experienced reliever is worth its weight in gold, and the Cubs can afford it.