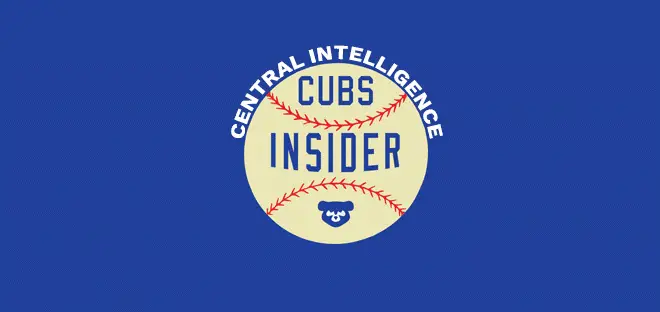 Central Intelligence: Week of April 14
The best thing about early-season baseball is teams come out of nowhere to become the talk of the town for a few weeks. There are some this year already, but are they legit?
Pittsburgh Pirates
The Pirates' young pitching is steering the ship to a first place dock in the Central. 12-6 is the record after a 5-game winning streak.
Pitching coach Ray Searage has worked many miracles over his time in Pittsburgh and Jordan Lyles may be his next. Through three starts, the journeyman has a 0.53 ERA.
Cole Tucker, the Bucs' 5th-ranked prospect, made his debut on Saturday against the Giants. He launched a two-run home run for his first hit.
Top-10 prospect Bryan Reynolds also made his Major League debut Saturday, going 1-for-2.
Milwaukee Brewers
The defending division champs trail the Pirates by one game at 13-9.
We're done trying to figure out Christian Yelich. He has 13 home runs already, all of them at Miller Park. Since last year's All-Star break, Yelich has cracked 38 home runs. The guy is a bona fide star.
Weekly Josh Hader update: He actually gave up runs. And a 3-run homer to Kikè Hernandez of the Dodgers, on an 0-2 count no less! Those three runs bring him up to just four on the year, but the ERA is now a way too high 3.27.
One guy the Crew needs to get going is Jesùs Aguilar. After cranking 35 home runs last year with an .890 OPS, he is down to just a .427 OPS and has yet to leave the yard in 2019. Thankfully there is a lot of season left.
St. Louis Cardinals
The Cardinals check in at 11-9, and two games out of first this week.
Paul Goldschmidt might be rounding into form. Over the past week he has hit .323 with a .581 SLG and two home runs. He has eight on the year. Music to St. Louis fans' ears.
Lane Thomas hit his first career home run on Friday night in a 5-4 loss against the Mets.
Marcell Ozuna is off to a booming start as well, he has drilled eight home runs and has an OPS of 1.027.
Chicago Cubs
At 9-10, the Cubs are playing better but still have some things to iron out.
The pitching has come around and three straight shutouts against the Marlins and DBacks is a really encouraging sign moving forward.
With Jon Lester still on the injured list, Tyler Chatwood is making the start on Easter Sunday in his place.
Jason Heyward keeps hitting, posting a .357 average with a 1.054 OPS. Fans have long asked for the guy he was offensively prior to joining the Cubs, and they may just be getting him in 2019.
Cincinnati Reds
The Reds are 8-12 and have looked better after such an abysmal start.
A weird stat was born this week. After over 6,000 plate appearances, Joey Votto popped out to the first baseman for the FIRST TIME in his career on Wednesday against the Dodgers. Add to that, he hit his first career leadoff homer the next night against the Padres.
Luis Castillo has been dominant through five starts. He has a 1.47 ERA in 30.2 innings, has given up just 13 hits, and has struck out 41. He is turning into a true ace.
In a bit of an oddity, Matt Kemp took his first walk of the season on Saturday night against the Padres. He plays every day, so it's rather rare to see somebody go over three weeks without taking a single walk. Kemp's not alone either, as Jose Peraza has also yet to take a walk this season.