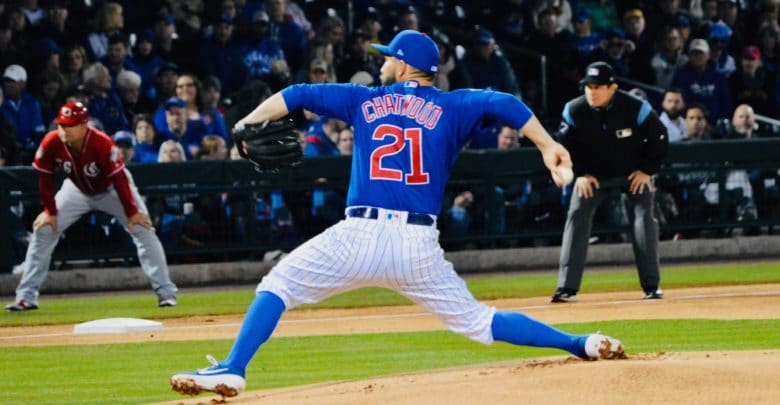 Tyler Chatwood Gets Sunday Start as Cubs Shuffle Rotation
Tyler Chatwood's previous scheduled start was postponed by inclement weather, so he's getting another chance at it this weekend. The shift away from José Quintana, who has been lights-out lately, was really about the Diamondbacks' success against lefties and stretching the rotation that much more as they await Jon Lester's return.
Arizona has compiled a 126 wRC+ and .349 OBP against southpaws, but just a 96 wRC+ and .322 OBP against righties. Of course, that doesn't take into account the difference between how Quintana is pitching and how Chatwood has pitched. More important is when Chatwood has pitched, which is to say he hasn't since April 10 against Pittsburgh. That means he's being stretched out and should be able to go four innings or so if needed.
But, uh, let's hope it's needed because he's doing really well and not because Joe Maddon has to leave him out there to wear one.
As for getting their rotation back to a regular five, Lester is reportedly doing well and could be ready for a sim game soon. Mike Montgomery pitched Wednesday in South Bend and will throw a bullpen Friday before another rehab start early next week. That means the Cubs should be close to full strength by the last week of April.