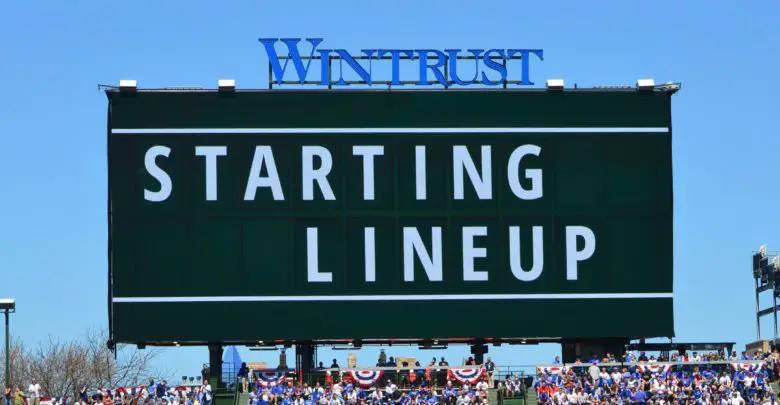 Chicago Cubs Lineup (3/5/19): ZoBryzzo Leads Lineup, Hendricks Pitching
Kyle Hendricks takes the mound for the second time this spring to take on the Orange County Angels of Anaheim, which is south of Los Angeles. But what's in a name, really? The Cubs would still have claimed Chicago even if they'd moved to the 'burbs, but they didn't so it's incredibly silly of me to even bring it up.
In any case, Hendricks will be backed by a full lineup of regulars that includes Ben Zobrist at second base, Kris Bryant at third and batting second, and Anthony Rizzo at first batting third. Willson Contreras is catching, Kyle Schwarber is in left, Jason Heyward is in right, Ian Happ mans center, and Addison Russell plays short. David Bote will DH in this one.
Among the reserves, only Carl Edwards Jr. stands out. Those who have a chance to watch the game will get a kick out of the reliever's new move to the plate, which he modeled after Kenley Jansen. It won't be difficult to discern.
First pitch from Tempe Diablo Stadium is at 2:10pm CT and you can hear the Cubs broadcast on MLB.com. If you've got MLB.tv, you can watch the Angels coverage.