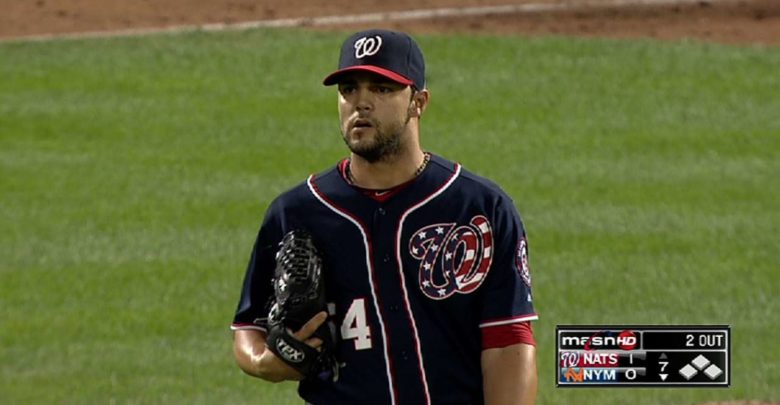 Cubs Add to Bullpen Depth with LHP Xavier Cedeño
Heyo, the big money from the Cubs' new TV network is starting to open up the purse strings.
Theo Epstein said during Tuesday's spring-opening press conference that the Cubs still had their eyes on bullpen options, one of which was apparently lefty Xavier Cedeño. As reported by The Athletic's Patrick Mooney, they were able to land the well-traveled 32-year-old with a non-guaranteed $900,000 deal that may well round out the competition for relievers in camp.
Adding more bullpen depth, the Cubs have signed lefty Xavier Cedeño, sources told @TheAthleticCHI and @Ken_Rosenthal. Cedeño put up a 2.43 ERA in 48 appearances with the White Sox and Brewers last year.

— Patrick Mooney (@PJ_Mooney) February 14, 2019
The Cubs opened camp hoping to add another reliever who would fit within their budget and landed Xavier Cedeño with a $900,000 non-guaranteed deal.

— Patrick Mooney (@PJ_Mooney) February 14, 2019
Cedeño works almost exclusively with a cutter/curveball combo, relying more on deception and location than pure stuff. To wit, none of his offerings averaged more than 87 mph last season. But he posted an excellent 2.43 ERA with the White Sox and Brewers last season and his 2.95 FIP indicates that it wasn't all about luck.
Though his walks were up a quite a bit last season (4.32 BB/9), he struck out 34 in 33.1 innings, the fourth time since 2012 that he's notched more K's than innings pitched. Whether it's due to injury or just fit, Cedeño hasn't been able to stick either in the majors or with an organization and has bounced around quite a bit over the last decade.
The key to him catching on with the Cubs will be maintaining that 50-plus percent groundball rate and limiting the walks. Cedeño has also been stingy with the longball, allowing only 0.44 HR/9 in 2016 and 0.27 last season. We're not counting the 9.0 HR/9 from 2017 because he only pitched three innings.
I'm not going to tell you to be excited about this deal because I don't want you to laugh at me, but it's certainly not something to scoff at. There's very little risk and the potential for a solid veteran reliever from the left side.