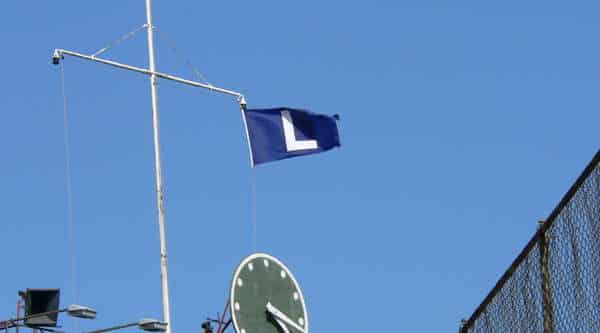 CI Recap (9/21/18) – Cubs 4, White Sox 10: Quintana Rocked, Offense Missing Yet Again
The Cubs and the White Sox opened round two of the Crosstown Classic this afternoon. When the two teams met back in May, the Cubs were able to get the best of the Southsiders, taking that series 2-1.
This game was far from how the Cubs intended it to go, as they gave up four runs through four innings. Jose Quintana struggled against his former team and the bullpen, mostly comprised of September call-ups, only hastened the hemorrhaging.
These are the games that fans can easily forget about with how out of hand it got in a hurry. All that can be done now is root for the Pirates to take down Milwaukee over the weekend. (Box score).
Why the Cubs Lost
The offense was dormant for much of the important innings in the ballgame. Daniel Murphy led off with a home run and the Cubs were able to put up three runs in the 8th inning. However, this was rather irrelevant due to the thrashing that the bullpen took on the day.
Key Moment
The White Sox posted three runs in the 2nd inning courtesy of a Kevan Smith home run and they wouldn't look back. They scored seven more runs over the course of the ballgame, leading to a forgettable game for the Cubs.
Stats That Matter
Quintana took a beating from his former ballclub in game one of the Crosstown Classic: 5.0 IP, 9 H, 5 ER, 8 K, 0 BB. Entering this start, he had been pitching much better, posting a 1.96 ERA/3.81 FIP over his previous three appearances.
Daniel Murphy had a good day at the plate, going 3-for-5 with a home run. This is an encouraging game for him, considering he has hit for just a .167/.265/.267 slash line over the past 14 days.
The Cubs went just 1-for-10 with runners in scoring position and left eight men on base over the course of the game.
Bottom Line
The Cubs simply didn't show up at the ballpark today. Quintana was relatively inefficient, despite notching eight strikeouts. The offense was sputtered, continuing the trend of inconsistent performances as of late.
On Deck
Game 2 of the Crosstown Cup will get underway Saturday evening when Jon Lester takes the mound to square off against Lucas Giolito. The game will get started at 6:10pm CT and will be broadcast on NBC Sports Chicago.