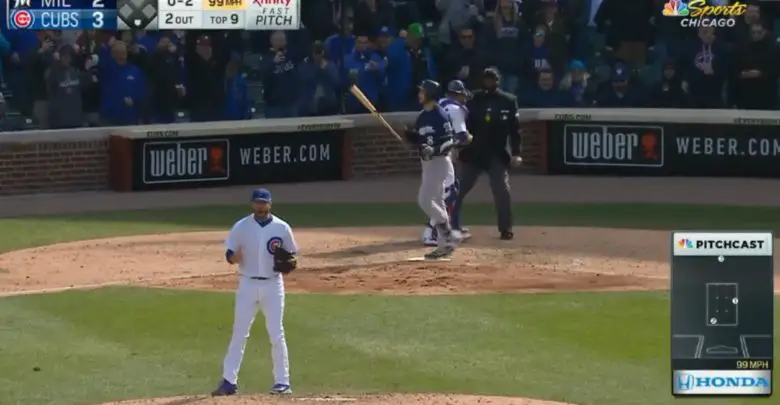 Morrow Should Return 'Sometime in the Middle of September'
Brandon Morrow has been out of action since landing on the DL on July 15 with what was being called biceps inflammation at the time. He's progressed to throwing with more effort over the last few weeks, though he has yet to return to the mound in any capacity (which is different from what we'd written in regard to a recent bullpen session).
The pain in Morrow's right arm lingered for longer than initially expected and he's admitted that he'll probably have to pitch through what he himself has called a stress reaction. The closer underwent additional testing last week in Chicago, though it was all part of the process and not the result of a setback.
"He is doing better," Joe Maddon said Tuesday of Morrow's progress. "He's reported that he's not feeling anything after he's throwing. We're optimistic, but we haven't put a date down. We're getting closer to having to start to figure out when is the right time to get him on the mound doing regular pitching things."
Cubs pitching coach Jim Hickey clarified the timeline a bit when he joined 670 The Score's Mully & Haugh Show for his weekly appearance.
"You'll see Brandon probably later, sometime in the middle of September," Hickey said. "The key with Morrow is simply to have him ready and then have him fresh all the way throughout the playoffs. That's the plan with him."
Once Morrow does return, Maddon is planning to take it very easy with his once and (potentially) future closer. The Cubs will continue to spread those late-game duties around, specifically avoiding consecutive outings for Morrow.
"You have to build him back into that role and find out where he's at," the manager explained. "Even if you want to use him in the 9th inning, I can't imaging a back-to-back nights kind of thing. You would think that by the end of [September], that you can do something like that, but I don't think you throw him into that."
So I guess we can all remain cautiously optimistic at this point, but I'd be lying if I said that whole "stress reaction" think didn't freak me out a little.
You can listen to the entire segment below: