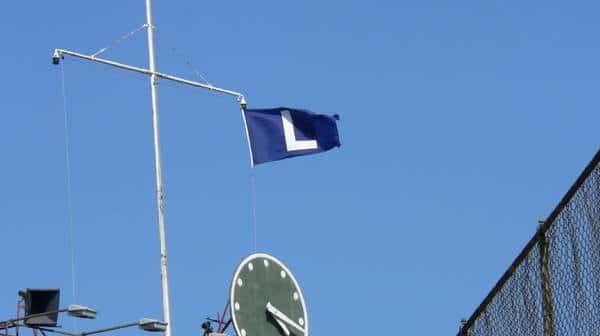 CI Recap (7/28/18) – Cubs 2, Cardinals 6: Q Shows A, Early Implosion Dooms Cubs
This one was over before the Cubs even batted for a second time. José Quintana threw like bajillion pitches and gave up six runs, five of which had scored before he recorded an out. The Cards went single, single, walk, walk, grand slam to start their half of the first and the rest was academic.
Javy Baez at least gave Cubs fans something to cheer about when he cracked his 21st dinger of the season. It was his fifth against the Cards, which is cool. The Cubs would have won if they were playing by a rule that eliminated the 1st inning from the final score, but Rob Manfred has enacted that one yet.
Why the Cubs Lost
Uh, well, Quintana soiled the bed and the bats couldn't come back. Not that it would have mattered much, but I'm still chewing over the idea of Albert Almora Jr. batting second against a righty.
As much as I generally just let Joe Maddon do his thing, and as much as this spot is usually devoid of extra commentary, there's some weird stuff with these lineups. Like, why is Ian Happ at third when David Bote is in the lineup?
Oh well.
Key Moment
After loading the bases with two singles and a walk to open the game, Quintana walked in a run and then gave up a salami to Marcell Ozuna.
Stats That Matter
I'm tired, I'm writing this on my phone, and the game was broke as a joke, so I don't know what really mattered. Javy's homer, I guess.
Bottom Line
Treat it like a Twitter troll, mute and move on.
On Deck
The series concludes with a Sunday Night Baseball contest at 7:05pm CT on ESPN.