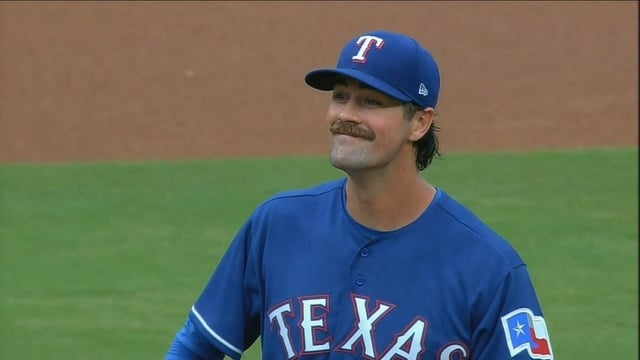 Done Deal: Cubs Acquire Cole Hamels for Eddie Butler, Rollie Lacy, and PTBNL
The Cubs and Rangers agreed to the deal last night, but the details were just ironed out Friday morning. Cole Hamels heads to Chicago in exchange for Eddie Butler, minor-league righty Rollie Lacy, and a player to be named later. The Rangers will also cover roughly $9 million of the remaining $14 million of Hamels' guaranteed salary.
I had thrown out the possibility of Butler as part of the return after seeing the report that the second pitcher was "not a prospect," though I honestly didn't give much credence to it. The move makes sense, though, since the Cubs needed to clear roster space for Hamels and Butler would have been squeezed out of his role as a long man.
Here's to hoping Butler finds a spot with the Rangers and can harness his stuff there.
The Cubs' official press release did not specify the amount of cash considerations, but initial reports had them assuming $4 million of Hamels' obligation and a subsequent tweet from Jon Heyman put it at $5 million. Either way, they'll still have some operating room under the luxury tax threshold.
Hamels last pitched Monday for the Rangers, so he could theoretically go Saturday in St. Louis on regular rest. But since the Cubs have already announced their starters for the weekend, they might choose to give Hamels the ball when they open against the Pirates in Pittsburgh next Tuesday.
That would also give Jon Lester an extra day off, which is never a bad thing this time of year. Stay tuned for more on that as the Cubs work out all the little details of onboarding their newest starter.