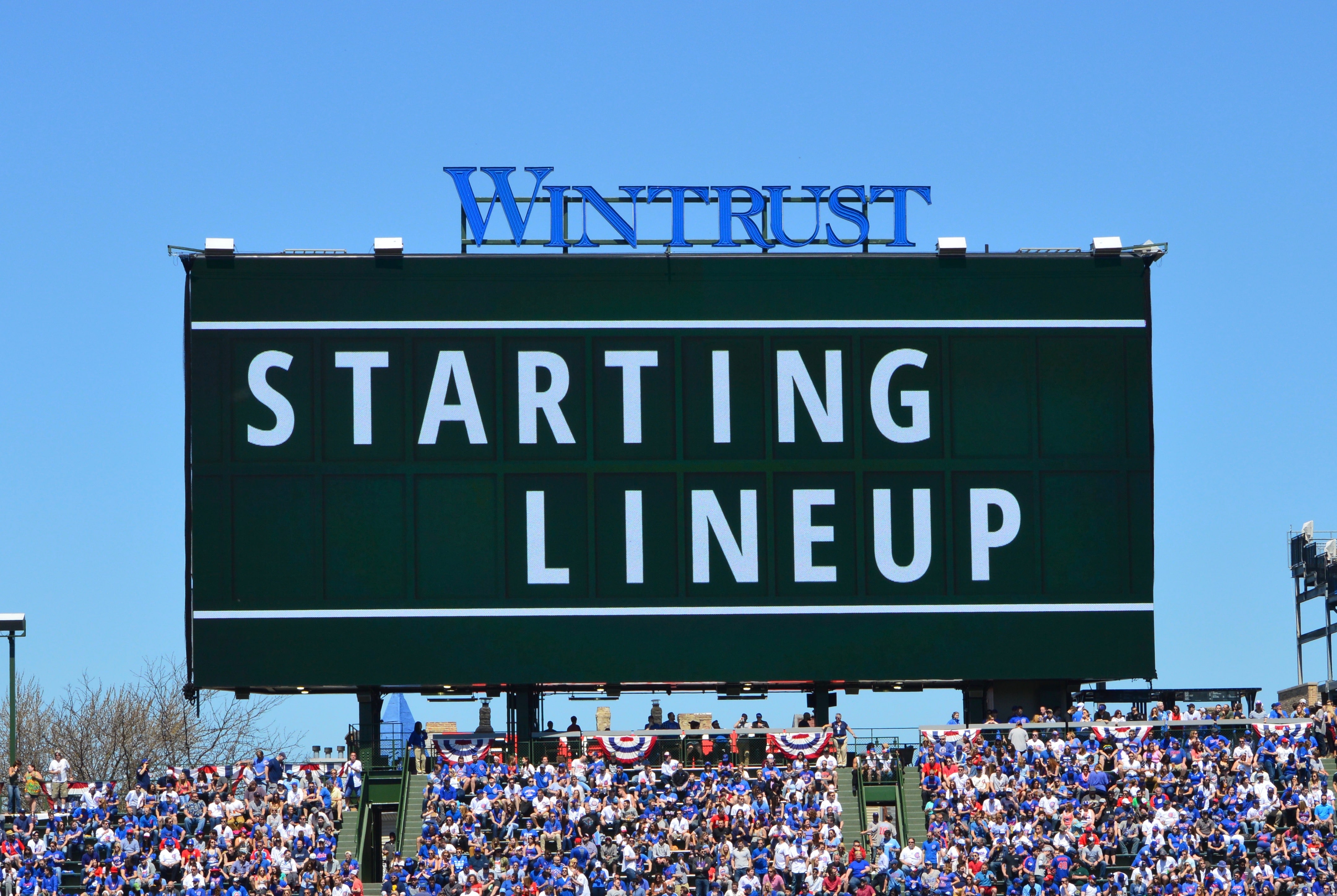 Chicago Cubs Lineup (Game 1): Chatwood Pitching
Here is today's #Cubs starting lineup for Game 1 of the doubleheader.

Game preview: https://t.co/NMTs2PVi7c #EverybodyIn pic.twitter.com/N3chlu6sW7

— Chicago Cubs (@Cubs) July 21, 2018
When the Cubs announced their rotation for the second half, we knew that Tyler Chatwood was going to start one of the two double-header games. The prevailing thought was that he'd get the early game because he's a bit more prone to short starts and Joe Maddon would want to know exactly what he had left for the second game.
That has proven to be the case, so let's hope Chatwood surprises a few people and comes out strong in this one. Thing is, the pragmatist in me is popping that fragile bubble of hope and then laughing at me for blowing it. Not only has Chatwood walked nearly as many batters (73) as he's struck out (76), but he's given up 76 hits in the process.
His 1.77 WHIP is second-worst in baseball among pitchers with at least 50 innings, as only Matt Moore's .374 BABIP-inflated 1.88 WHIP sits higher than Chatwood. Up until recently, that WHIP was at least somewhat palatable because Chatwood was keeping the ball in the yard. But after giving up three homers over his first 13 starts, he's now given up a dinger in each of his last four.
Oh, and he's walked at least three batters in each of those and hasn't completed six innings since April 29. Maybe our dreams come true things get turned around here in the second half, though.
It'll make Chatwood's job a little easier if the Cubs can hammer Luke Weaver like they have in two previous meetings this season. Weaver gave up six earned over four innings back on April 19 and then gave up four more runs in as many innings on May 5.
Weaver's 4.72 season ERA has been climbing steadily throughout June, but he's had two excellent starts in July and might be onto something. He has only allowed three runs on five hits and has struck out 14 against two walks over 14 innings to post two of his three best games scores of the season.
It may not be a function of the improved performance, but Weaver did not throw his cutter in either of those two starts. He appears to be throwing his fastball just the tiniest bit harder while taking just a little off the curve at the same time. It might not seem like much, but Weaver's curve has only averaged under 80 mph twice all season and it's the two games in question.
Lefties have really tuned Weaver up this season, though some of that could be from early troubles with the curve. He actually allocates his pitch mix pretty evenly to batters from both sides, but the curve has tended to hang over the plate and stay in the zone against left-handed hitters.
If that's the case Saturday afternoon, the Cubs may be able to ride Chatwood for a while to save up for the nightcap and beyond. First pitch is set for 12:05pm CT, weather permitting.