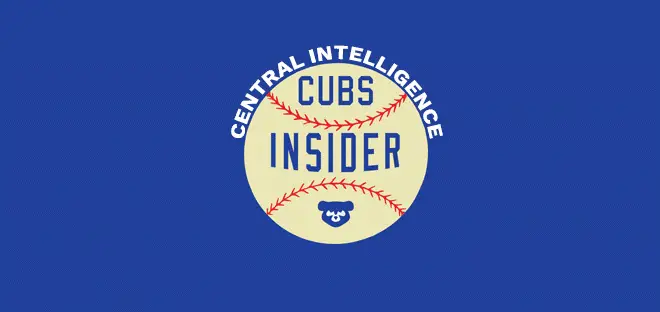 NL Central Intelligence: A Look Around the Division for the Week of July 8
Hello All Star Break
There was some major news in the Central this week. That's a good thing since we're about to have three days without baseball.
Chicago Cubs
The Cubs are now in first place. They have the best record in the National League at 54-38, and have to be feeling pretty good about themselves headed into the break.
It won't be a break for everyone, as Javy Baez and Willson Contreras were named All-Star starters. Jon Lester was also selected as a third representative, but will not be available to pitch due to Sunday's start.
Speaking of Baez, he became the first player since Willy Mays to have at least 18 doubles, 18 home runs, 18 steals, and five triples before the break. These two are the only two guys to ever do it. Elite company, right? Stats are fun
Baez will also compete in Monday's Home Run Derby, along with teammate Kyle Schwarber. It's fitting, because these two lead the Cubs in home runs with 19 and 18, respectively.
Milwaukee Brewers
The Crew is limping into the break, to put it nicely. They went 2-6 this week, including getting swept in a double-header on Saturday against the Pirates.
The Brewers have four All-Stars: Lorenzo Cain, Christian Yelich, Josh Hader, and Jesus Aguilar. Aguilar will also be competing in the Derby.
Wade Miley returned from the DL on Thursday and didn't look too bad. He pitched five innings, giving up just two runs. But he did walk five batters. The Brewers need innings, and walking five will not do that.
Milwaukee is firmly in the Manny Machado sweepstakes and it will be interesting what the package to acquire Machado is. Rumors abounded this week that it was Corbin Burnes, Keon Broxton, and Orlando Arcia for Machado. That move would spice up the division.
St. Louis Cardinals
Speaking of limping into the break, the Cards went 1-4 and are only one game above .500 at 47-46.
In a bit of a surprising move on Saturday night, almost immediately after the Reds boatraced the Birds for the second straight night, manager Mike Matheny was fired. After the whole Dexter Fowler situation, it was probably time for a change. The question now becomes who is the replacement. Joe Girardi is the first name that pops to mind.
Miles Mikolas will be representing the Cards at the ASG in DC, with Yadi Molina being named as Willson Contreras's backup after Buster Posey bowed out.
Tommy Pham continues to struggle. His slash line is all the way down to .238.322/.392. That's just a .714 OPS. Pham is 19 for his last 110, with 35 strikeouts, equaling a .173/.248/.291 slash. Rough go all around in St. Louis this season.
Pittsburgh Pirates
Here's a team that doesn't want the break. The Pirates went 7-1 this week, including a double-header sweep of the Brewers on Saturday, to get to 47-49 on the season.
The All-Star for the Pirates is closer Felipe Vazquez.
Jameson Taillon might have had his best start ever as a Pirate on Saturday night. He struck out a career-high 10 hitters, while giving up just four hits and walking only two in six innings as the Bucs defeated the Brewers 6-3.
Francisco Cervelli is back on the disabled list with concussion-like symptoms. Pittsburgh should take their time here, as concussions are not something to mess with.
Cincinnati Reds
This team is better than you think it is. They went 4-2 this week and are 43-52 overall.
On Tuesday, the Reds were down 4-0 headed into the 9th inning before this happened. If you don't want to watch, they scored seven runs all with two outs beat the Indians by a 7-4 final score. A bit of a funny story behind this one, too. When Joey Votto came to the plate, Terry Francona told his pitching coach he wanted "OP," as in Oliver Perez. Instead, he thought he meant "OT," as in Dan Otero. Otero would give up a double to Votto and one more.
Cincinnati's All-Stars are Scooter Gennett, Eugenio Suarez, and Votto. This is the first time the Reds have at least three all stars since 2014.
Speaking of Suarez, he is tied for the National League lead in RBI with none other than Javier Baez at 71. First one to 100 wins!