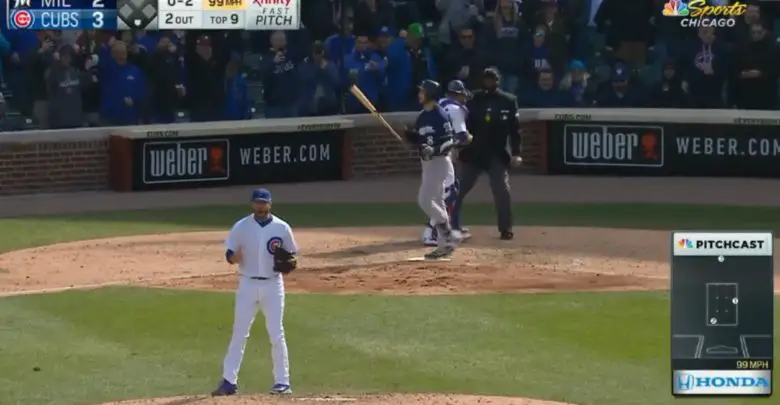 Tomorrow, Morrow: Maddon Says Closer's Absence Was Planned
With the Cubs leading 5-3 heading into the 9th inning Tuesday, it was assumed they'd call upon Brandon Morrow to stroll from the bullpen in his patriotic togs to close the door on the Tigers. Instead, Pedro Strop came on to handle the save. His hat was blue, his hair was white, and more than a few asses were red.
Of even greater concern than the tilted bill of Strop's cap, however, was Morrow's bill of health. Having just come back after 10 days on the DL for a pants-related back injury, there was a not-unreasonable fear that his inability to go after a day off signaled lingering problems.
Not so, said Joe Maddon after the game, brandishing his lineup card to prove to the media that he had planned all along to hold Morrow out of the game. Think of it like the reverse of his move to keep position players out of the lineup in a game prior to a break, something he opted for in this case after Morrow had to come on to record four outs in Sunday's surprising nail-biter.
Strop nailed down the frame with a little help from a really slick play by Javy Baez to get Jose Iglesias for the third out. It was a worthy effort in place of Morrow, who should be back in action the next time a save situation rears its ugly head. But let's just hope the Cubs hang a bunch of runs on the Tigers Wednesday and make it a moot point for another couple days.