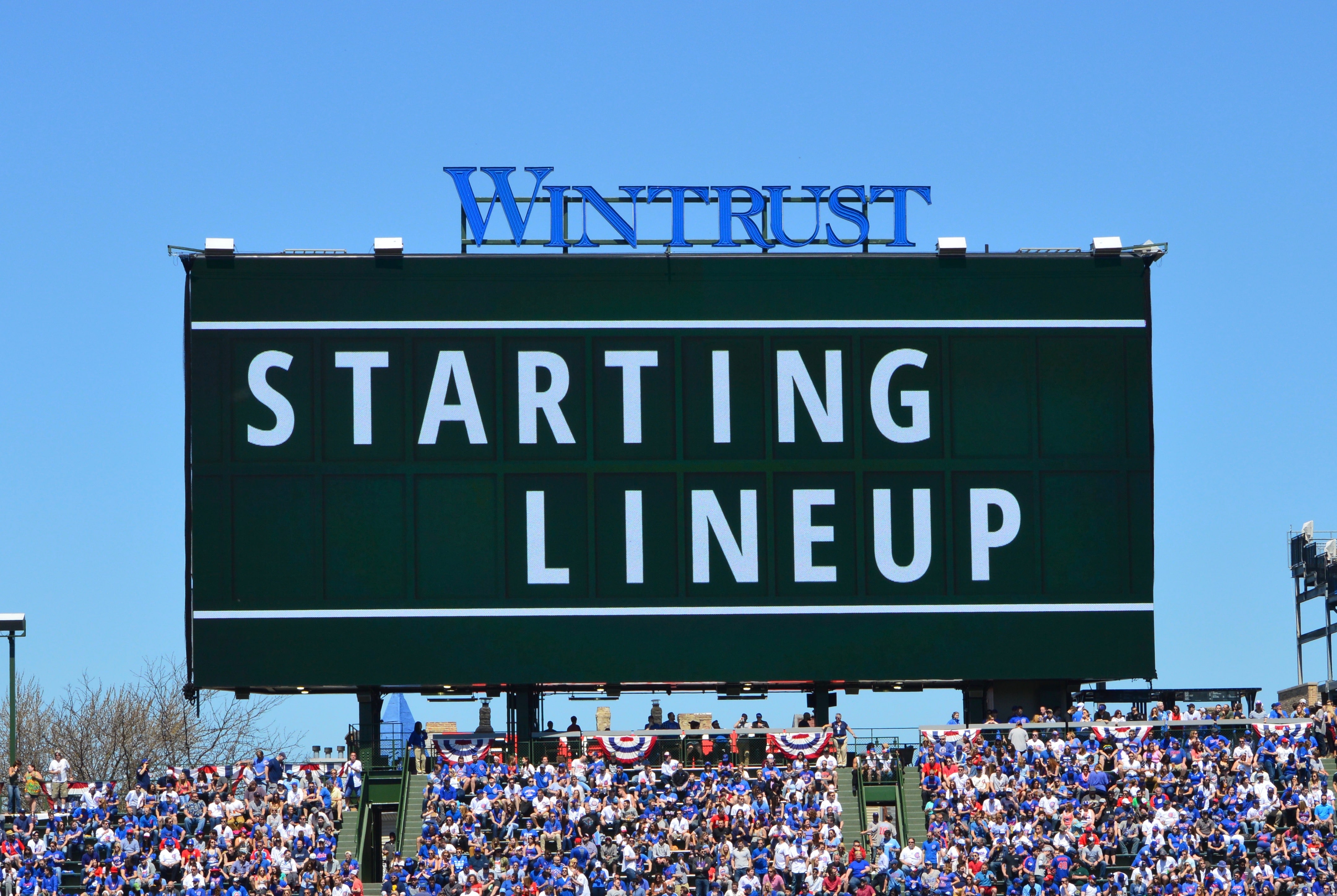 Chicago Cubs Lineup: Zobrist Leads Off, Almora in CF, Javy at SS, Q Pitching as Cubs Try to Break Out Brooms
Happy Father's Day everyone. We all have our own stories about how and why we came to our Cubs fandom, but I'd wager a bet that many of those involve our dads or grandfathers. I know that was certainly the case with me.
I usually like to go as in-depth as possible on these lineup pieces, but given the spirit of the day, I'm going to be spending a little more time with family and perhaps raising a tasty adult beverage or three. And I'll be doing so in memory of my grandfathers, both of whom were big Cubs fans.
Ben Zobrist is leading off, Jason Heyward is batting second in right, Kris Bryant is third, and Anthony Rizzo cleans up. Willson Contreras hits fifth and Kyle Schwarber bats sixth.
Albert Almora Jr. is playing center in this one while Javy Baez slides across the diamond to play short.
Jose Quintana has settled in over his last three starts, allowing two or fewer runs and getting through at least 5.2 innings in each. He allowed two home runs in Milwaukee six days ago, but both were solo shots. The big issue for Q this season has been walks, though he has handed out only eight free passes in his last four starts.
Opposing the Cubs will be 22-year-old righty Jack Flaherty, who'll be making his ninth start of the season. A big-time strike-thrower, Flaherty sets up a wicked slider with a solid 93 mph fastball. He's got a sinker, curve, and change as well, but the fastball/slider combo is really what makes him dangerous.
That slidepiece has nearly a 29 percent swinging-strike rate, so expect to see plenty of that one in two-strike counts. It can sometimes turn into a cement mixer, though, which is how hitters put it in the air at a 55.6 percent rate. He gives up a lot of hard contact as well, and has given up a homer in each of his last five starts.
Lefties have really gotten to Flaherty at Busch Stadium this season, posting an .894 OPS and .381 wOBA so far. Of course, we're only talking about 41 batters. He's been much tougher on righties in general, though, so it's fair to assume the splits will hold up.
Hey, maybe that means we'll get some more heroics from Heyward. I have a feeling we'll hear some loud noises from Schwarber as well. This is the Sunday Night Baseball game, so first pitch is at 7:05pm CT on ESPN.
It's been a little odd to have three consecutive night games over the weekend, but I'm sure the players are happy about it given the heat and humidity. Rather than brooms, maybe the Cubs will actually be able to use mops if they take this third straight win.
Here is tonight's #Cubs lineup in St. Louis.

Game preview: https://t.co/yvIgRtxfLT #EverybodyIn pic.twitter.com/kI2ynEamzo

— Chicago Cubs (@Cubs) June 17, 2018