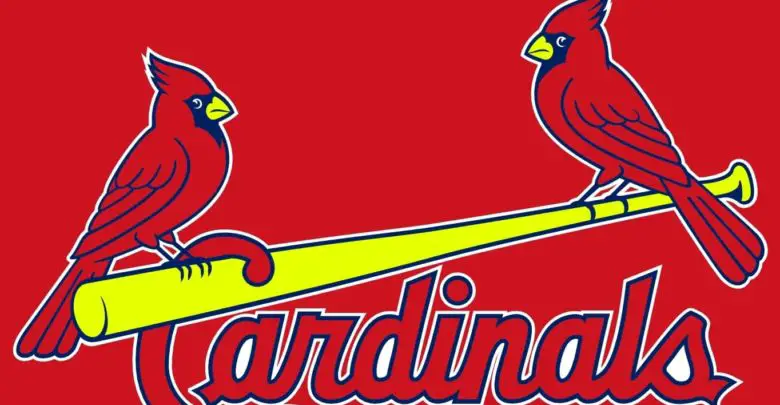 Financial State of the NL Central, Pt. 2: How Are the Cardinals Able to Extend Young Players?
Bonus Feature: 1983 Daydream Cubs
In the past two years, the Cardinals have extended Stephen Piscotty, Carlos Martinez, and Paul DeJong to long term deals. Over those same two seasons, the Cubs repeatedly (and unsuccessfully) attempted to similarly extend several of their young core players. Their only recent success was adding a single option year for Pedro Strop.
How to the Cardinals continue to sign their young players to team-friendly extensions, while the Cubs remain unable to do so? Seriously, I'm asking you because I have no freaking clue.
Usually when I present such a question to open a post, I spend the remainder of the post presenting evidence to answer the question. In this case, however, I'm stumped. I thought up several potential theories, but none seem to hold water. So let me make y'all a deal. If I take a few wrong answers off the table, can you give me some new ideas in the comments?
Theory 1: The Cardinals treat players so well they all want to stay
Both the Wall Street Journal and The Athletic (paywalls, but you can subscribe to the latter here) recently noted how the Cubs are out-recruiting other teams in free agency by focusing on family and comfort. An agent was quoted as saying most free agents would take less money to join the Cubs. The notion that the Cardinals are treating their players so much better than the Cubs in view of that article is hard to swallow.
Theory 2: The Cardinals give their prospects more opportunities to shine, engendering loyalty
A few young Cubs have expressed frustration with lack of playing time in recent years. For example, Mike Montgomery vented about his bullpen role this offseason and Tommy La Stella went MIA for two weeks in 2016 when he was optioned during a roster crunch while playing spectacularly well.
Yet during the past four years, the Cubs have allowed Addison Russell, Wilson Contreras, Javier Baez, and Ian Happ to supplant existing starters. Joe Maddon lets the kids play.
Meanwhile, Cardinal's blog Viva el Birdos has been pushing for St. Louis to fire manager Mike Matheny for, among other reasons, his refusal to give opportunities to prospects. For example, Tommy Pham was denied a roster spot out of spring training in 2017 and Matheny refused to give Kolten Wong or Randal Grichuk regular playing time back in 2014.
Theory 3: The Cardinals are more generous
The Cubs have spent more money in free agency the last four years than any other team in baseball. I have difficulty believing the same front office is being cheap with the extension offers.
Theory 4: Scott Boras
Superagent Scott Boras has long advised his client to avoid extensions. Boras represents Kris Bryant, Addison Russell, and recently departed Jake Arrieta. Yet the Cubs also have at least eight extendable players not represented by Boras: Contreras, Baez, Happ, Montgomery, Kyle Hendricks, Kyle Schwarber, Albert Almora Jr., and C.J. Edwards. You cannot blame Boras for them all.
Theory 5: Cardinal Voodoo Magic
Okay, this one may be the most plausible.
Please post any theories you might have in the comments below. Meanwhile, it's time for the…
——————————————————————————————————————–
Bonus Feature – Daydream Cubs: 1983
We now rejoin the Daydream Cubs in a parallel universe where Moshe was transported back as GM of the 1981 Cubs to create an alternate future for the franchise.
1983 Draft: (#) = Actual selection round; AS= All-Star; HoF = Hall of Famer; GG = Gold Glove
Round 1: Roger Clemens (1) – SP: Cy-Young (x7)
Round 2: Wally Joyner (3) – 1B: AS (x1)
Round 3: Ron Gant (4) – 2B, 3B, OF: AS (x2)
Round 4: Jeff Montgomery (9) – RP: AS (x3)
The Daydream Cubs have reached 1983. As noted in Rule 6 (see links above), the Cubs pick sixth in the 1983 draft, allowing them to take Roger Clemens, who was the 19th overall pick in real life. But the Daydream Cubs will pick last from here on out, so I am free to start improving the team.
The first major change is at shortstop. The original 1981 Cubs roster had a backup shortstop named Scott Fletcher. In real life, Fletcher was traded in 1983 to the White Sox for Steve Trout. Bad move, as Fletcher would go on to have a very good career. He fills the Daydream Cub's long-term need for a shortstop and has a 3.6 WAR season. In center field, Mel Hall is a Rookie of the Year finalist and will be trade bait during the offseason.