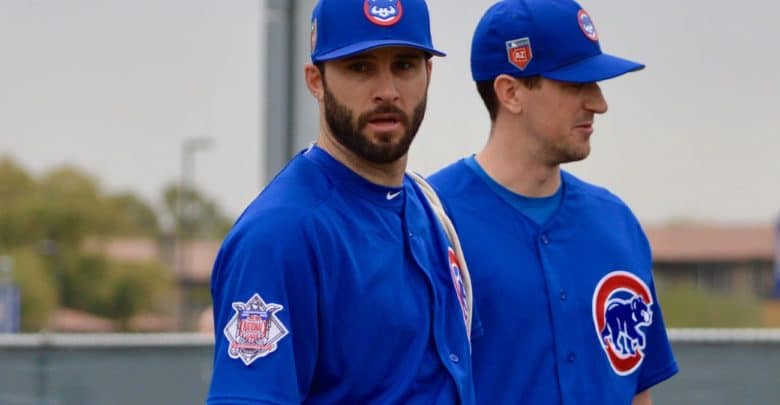 Cubs Quick Hits: Brandon Morrow's Been Filthy, Best Yet to Come
It is such a privilege to watch Brandon Morrow pitch right now. Rarely do fans have the luxury of feeling comfortable when their team calls upon a reliever in the 9th inning. At the moment, Cubs fans are that rarity.
I mean, look at how disgusting and unhittable this pitch is…
Brandon Morrow, Wicked 98mph Sinker. ? pic.twitter.com/ydyM7xIf0T

— Rob Friedman (@PitchingNinja) April 29, 2018
Morrow notched his seventh save of the season on Sunday while completing an overwhelming four-game sweep of the Milwaukee Brewers. That's now 10 innings of work without allowing a run for the new Cubs closer.
But what's crazy is that Morrow isn't even feeling it yet, or at least that's what he told the media folks. Indeed, Morrow is throwing over 70 percent fastballs to start this season compared to the 58 percent he threw last year as a Dodger. Throwing so much heat means he has only utilized about half as many breaking pitches as a Cub than what we've seen from him previously as a reliever.
When the weather warms up, so too will Morrow's breaking stuff. And that's going to translate into more whiffs and more strikeouts. So look out, MLB, Morrow could get even nastier.