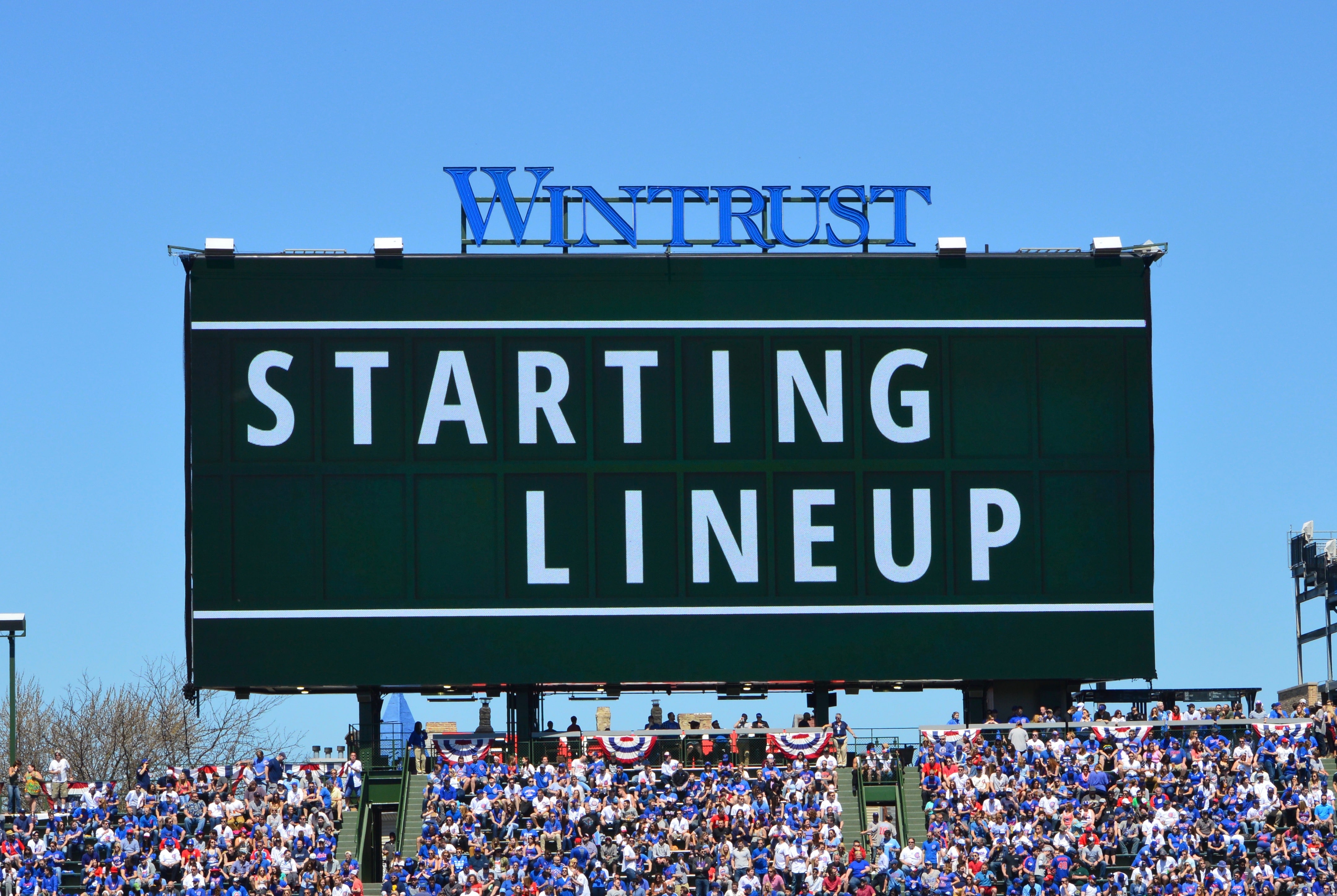 Chicago Cubs Lineup: Happ Leads Off, Schwarber Cleans Up, Chatwood Pitching
It looks like we'll get another prove-it game for a lot of the guys at the bottom of the roster to make their case for that 25th spot. For the most part, anyway. Ian Happ doesn't need to worry about that, but he'll be showing everyone why he deserves to chair the team's leadoff committee.
Tommy La Stella gets the nod as Kris Bryant's understudy, playing third and batting second, while Anthony Rizzo bats in his familiar third spot. Kyle Schwarber will be hitting cleanup in place of Willson Contreras, who gives way to Chris Gimenez this afternoon. The veteran backstop is hitting fifth in this one.
The Cubs then have Mike Freeman at short, Peter Bourjos in right, and Ryan Court — who has played all over in Mesa — at second. Arguments could made for all three to break camp with the team in a few days, though I don't see it happening.
After a stellar start to the spring, Tyler Chatwood got roughed up pretty good in his last start. He'll look to wash that taste out of his mouth when he faces the Brewers at Sloan Park. Brian Duensing, Brandon Morrow, and Justin Hancock are slated to pitch as well, though only the latter is at all questionable for a bullpen slot.
The 3:05pm CT start can by heard on 670 The Score.
https://twitter.com/carriemuskat/status/977193306407907329?s=11