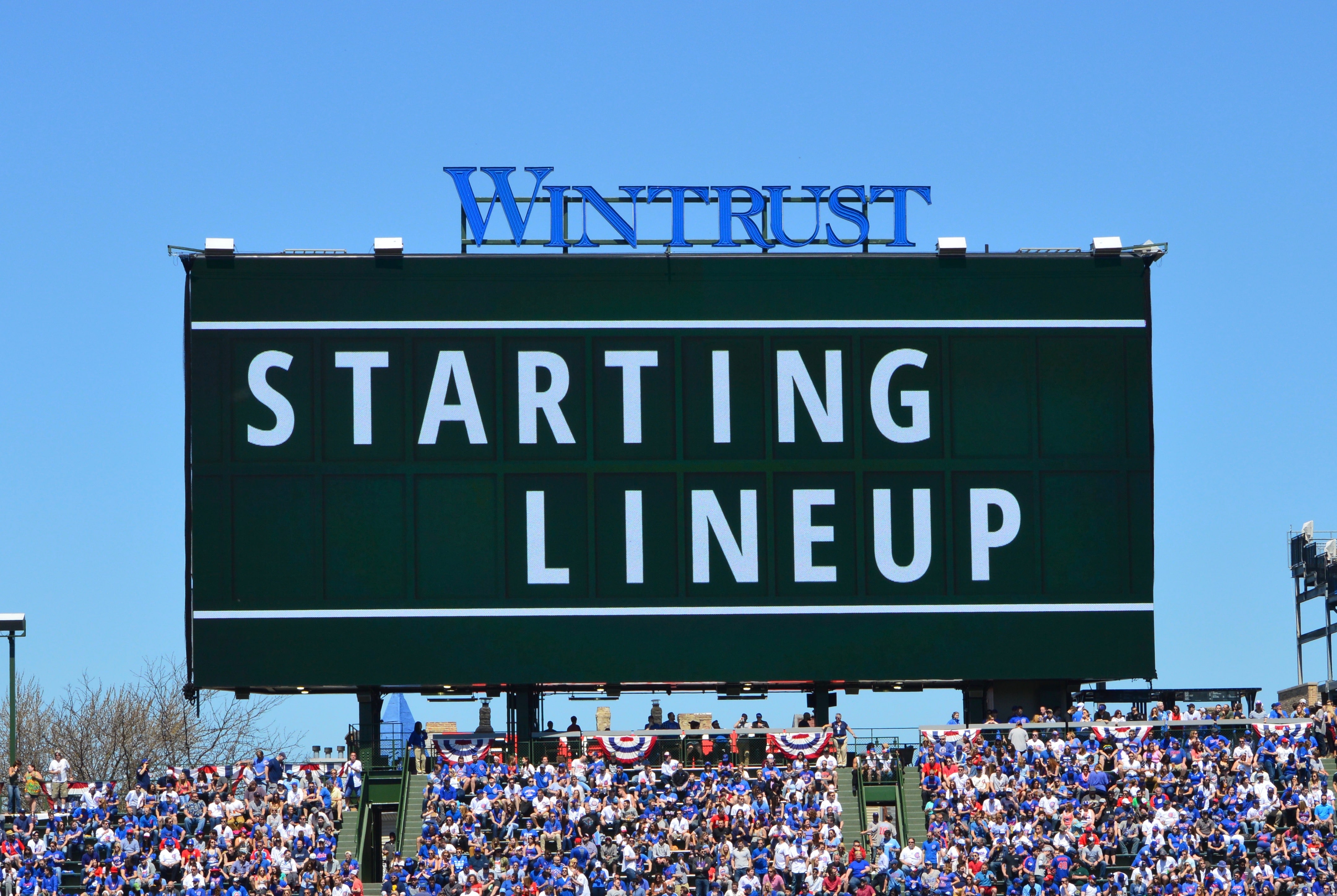 Chicago Cubs Lineup: Happ, Bryzzo Lead Full Lineup as Darvish Starts
Even as a blanket of snow mutes the first official day of spring across the Midwest, the Cubs batting order in Surprise gives hope of things to come. That's right, folks, they're running with a full lineup of players from the 25-man roster.
Ian Happ is leading off in center, followed by Kris Bryant at third and Anthony Rizzo across the diamond. Willson Contreras cleans up, Kyle Schwarber is fifth in left, Ben Zobrist is playing second, and Jason Heyward is out in right. Javy Baez is batting eight and playing short, both of which we saw frequently last season.
As we've noted before, this isn't a matter of Baez usurping Addison Russell's role as it is an example of how the Cubs will set up when Zobrist plays. Sure, he could get some run at second when Russell is playing, but both the aging utilityman and the young shortstop figure to need more regular rest than Baez.
I love the way the top half of this order shapes up, too, especially with Schwarber hitting the way he has this spring. Then you've got WillCo, who excelled in the cleanup spot last season, batting just ahead of him. I guess the top three hitters are okay, too. All gas, no breaks for opposing pitchers. Yes, that was an intentional spelling choice.
Yu Darvish will be on the mound against his old team as he rounds into regular-season form in what is sure to be a trippy experience. While it's hard to make of these early outings one way or the other, I'm looking for Darvish to bust out the full repertoire and find a groove early.
The 3:05pm CT start can be seen on MLB Network or heard via your preferred internet machine at Cubs.com.
Prediction: Kris Bryant goes deep. Twice.
http://twitter.com/carriemuskat/status/976460474475687936?s=11