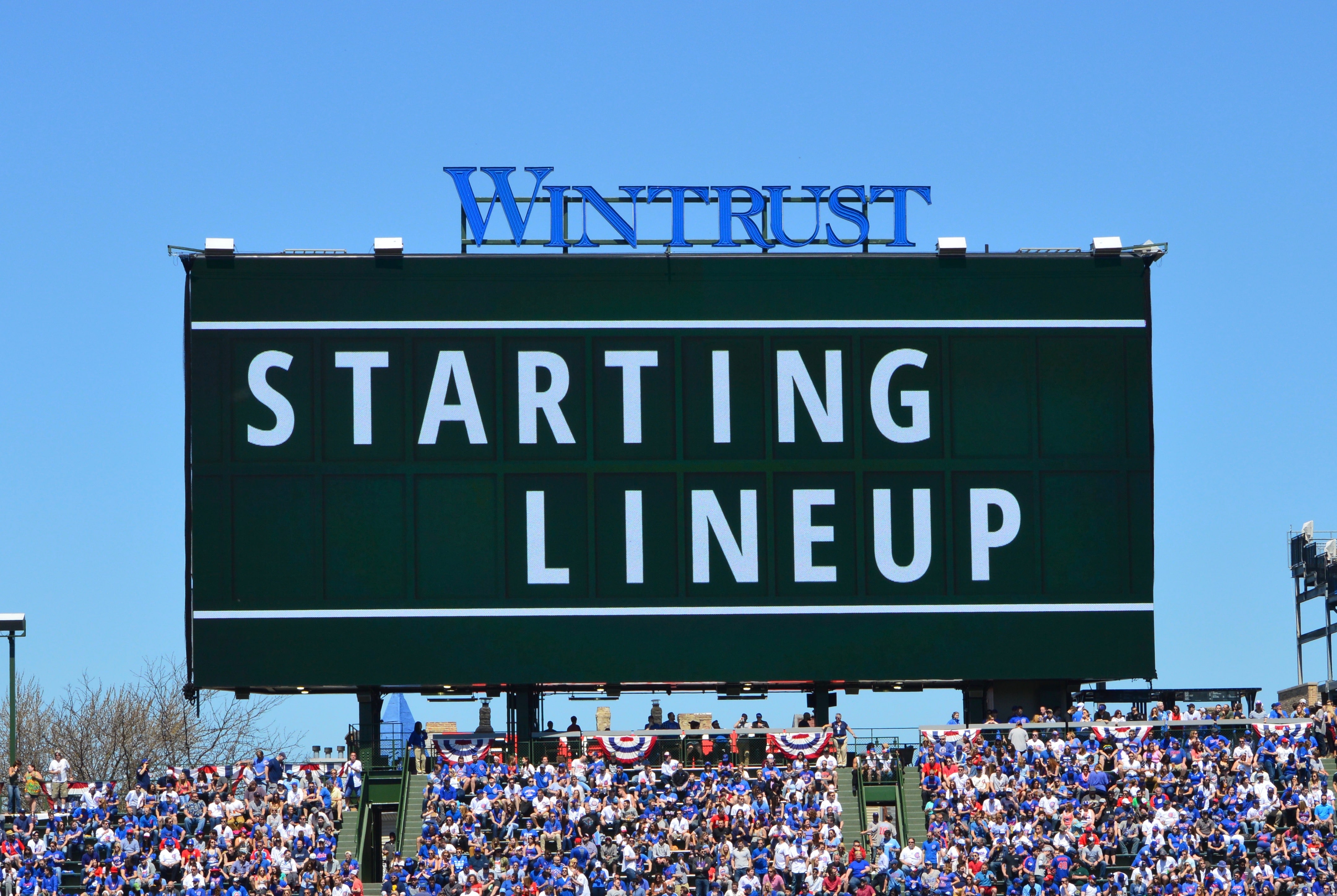 Chicago Cubs Lineups: Javy Returns in Mesa, Bryant Returns Home in Split DH with Indians
The Cubs will playing the Indians twice today in two different states as they split the squad between Sloan Park and Cashman Field in Las Vegas. The lineups actually look fairly even, with several big names staying back in Mesa.
Ian Happ leads off the early game at Sloan and will be manning center, both of which figure to be regular occurrences once we get to real baseball. More notable is Javy Baez returning to the lineup after missing a week with a tweaked hammy. He'll be hitting and playing second and should get a chance to log an extra AB or so as he works back.
Kyle Schwarber is in left, Ben Zobrist is across the outfield, and Tommy La Stella plays third and bats fifth. Efren Navarro plays first, Mike Freeman — who homered yesterday in his bid for spring MVP — is at short, and Taylor Davis is catching.
Eddie Butler will be on the mound and could be competing for more than just a win over Trevor Bauer and the Indians. He's the odds-on favorite to secure the final bullpen spot for Opening Day, though he's got plenty of competition.
First pitch is at 3:05pm CT and can be heard via Cubs.com or the MLB app.
https://twitter.com/CarrieMuskat/status/975017707216166917
The second game between the Cubs and Indians will take place in Kris Bryant's hometown, which is surely a treat for his dad and the rest of their family. David Bote, who has had an excellent spring for the Cubs, will lead off ahead of Bryant.
Anthony Rizzo bats third, Addison Russell cleans up at short, and Jason Heyward is in right. Chris Gimenez will be catching, Mark Zagunis is in left, and Jacob Hannemann will handle center.
Jose Quintana will be on the mound for the 6:05 start (don't believe what the sign says), which you'll actually be able to watch on WGN or MLB.tv. The Vegas games are always a fun part of spring, if for no other reason than they're a change of pace.
And it's pretty cool that Bryant gets the chance to play at home, or at least it feels that way to me.
https://twitter.com/CarrieMuskat/status/975017931028406272