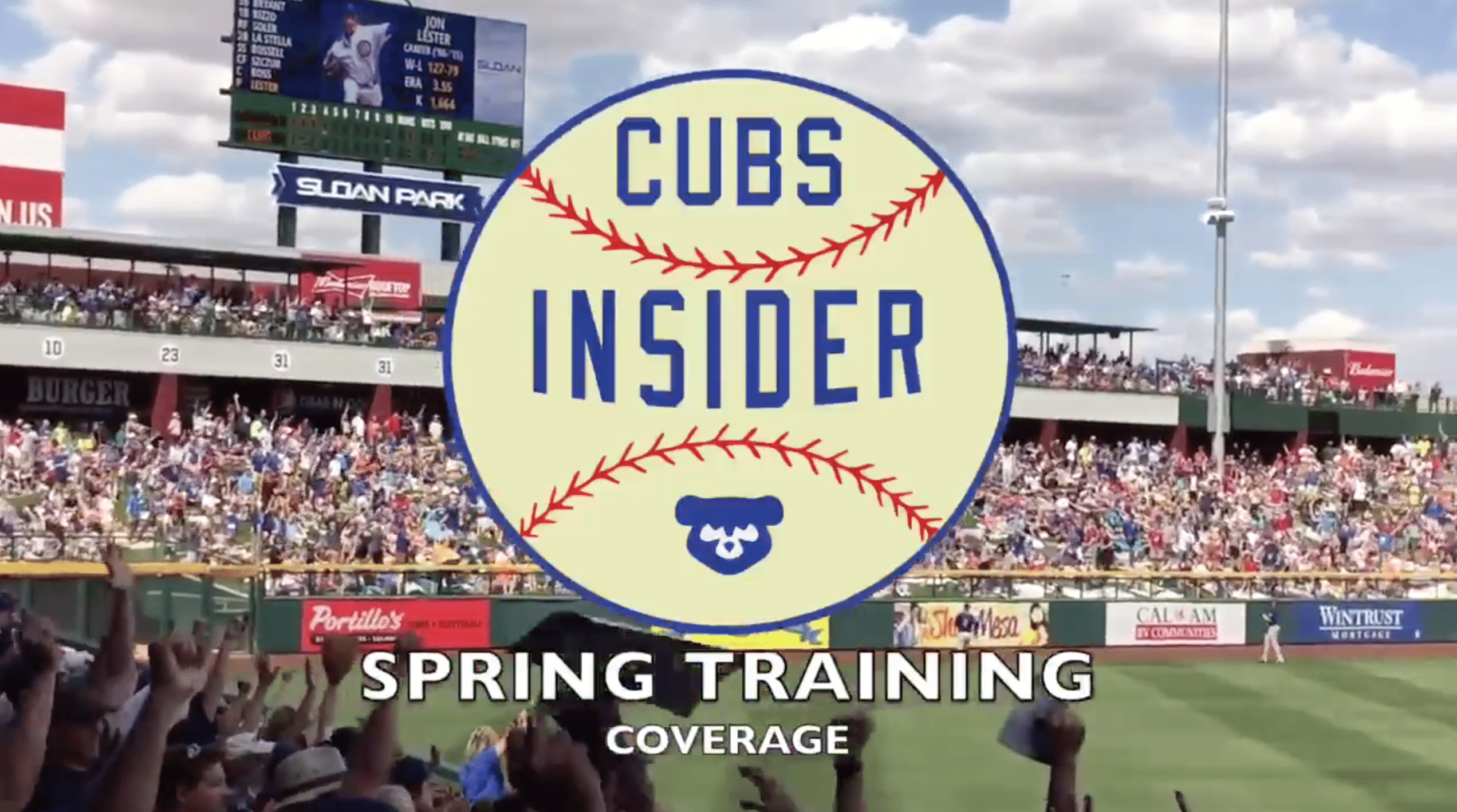 CI Recap (3/13/18, SS Game 2) – Cubs 2, Giants 1: Happ Hits Another Leadoff Homer Against Bumgarner, Chatwood Ks Nine
The Cubs welcomed the San Francisco Giants to Sloan Park on a beautiful 78-degree evening. And then the Cubs soaked the men in black and orange with their sprinklers.
https://twitter.com/JosephMaddon/status/973742276550758400
This was the second game of a split-squad for the Cubs. They lost to the San Diego Padres in Peoria earlier in the day.
Why the Cubs Won
Chatwood took the mound for the Cubs and absolutely blew away the Giants. His final line for the night was 5 IP, 1 H, 0 R, 2 BB, & 9 K. That's now 11 total innings for Chatwood with 1 R, 5 B, & 15 K.
Key Moment
You get two key moments for this recap. First, Ian Happ blasted a homer off of Madison Bumgarner to lead off the first. No, you're not having deja vu. That's the second time Happer has gone deep off of the lanky lefty in the past two weeks. Second, Addison Russell hit a laser off of Bumgarner over the left field wall for his first homer of Spring Training.
Stats that (Don't) Matter
Schwarber hit a line-drive single to dead center.
Zobrist batted three times, recorded one base hit, and continues to look healthy.
Victor Caratini, who has been working hard on his defense, had a passed ball escape him.
Caratini survived a collision at home plate after Kelby Tomlinson tried to steal home. During the Giant's double-steal attempt, Victor threw to second and Addy chucked it back home to nail Tomlinson as he collided with the catcher. Caratini remained in the game because he's tough.
Brandon Morrow and Carl Edwards Jr. both threw one inning, gave up no runs, and walked none.
Bottom Line
Ian Happ is the best Spring Training leadoff hitter of all time. Addison Russell is going to go off this year. Tyler Chatwood's stuff is really good.
On Deck
The Cubs will travel to Surprise tomorrow to face the Royals at 3:05 PM CT time. Cubs regulars might get some more playing time now that the roster was cut to 40.