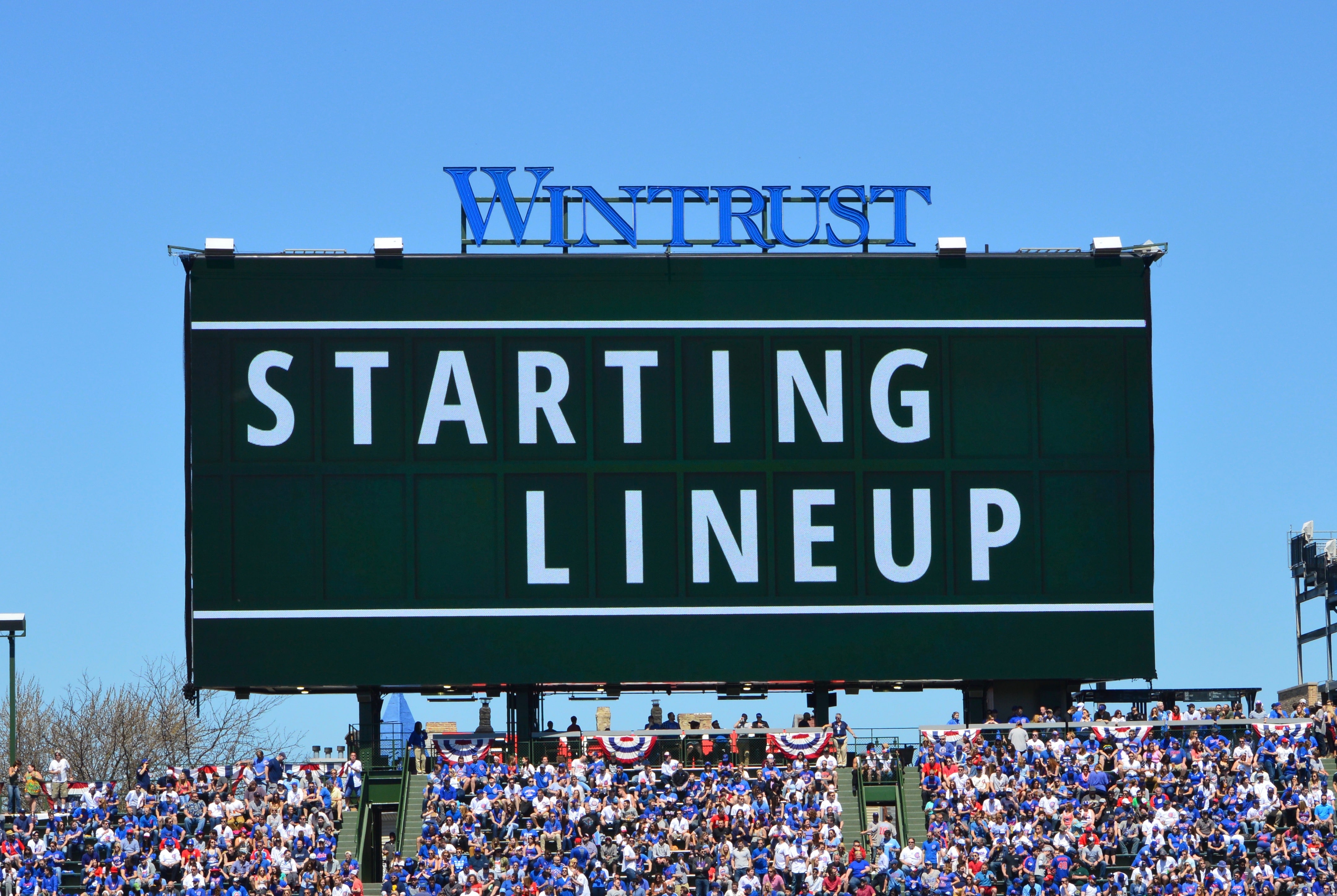 Chicago Cubs Lineups: Split Squad Action Full of Regulars (Except Javy)
It's Spring break for a lot of schools in the U.S. and that means that the Spring Training games really start to become a popular destination. It also means that the regulars start to get more starts and more playing time. As you would expect, that's even more applicable for a split squad day.
Between both of today's games the Cubs are starting all of their regulars, except Javy Baez. He's been out since suffering a mild hamstring strain on March 8 in a game against the San Diego Padres.  On Sunday, Baez declared himself to be at "110 percent" although he still didn't play and he's not in either lineup today. This is undoubtedly a conservative and quite appropriate move by the Cubs. There's absolutely no reason to even slightly rush Baez back.
Javier Baez: "I'm 110 percent…that's good enough." (Laughter.) "I'm serious though."

— Patrick Mooney (@PJ_Mooney) March 11, 2018
Though he was talked up as the sixth starter, this will be Mike Montgomery's first start of the spring after three relief appearances. Tyler Chatwood will actually be going in the evening affair against the Giants at Sloan, so using Monty allows the Cubs to maintain their same rotation without shifting things around.
First pitch from Peoria will be at 3:10 pm CT and can be seen on MLB Network. And if you aren't near a TV, the audio is on MLB.com. The Cubs evening game at Sloan Park against the Giants will start at 9:05 pm CT. That game is not televised but will be broadcast on 670 The Score.
https://twitter.com/CarrieMuskat/status/973587502945615872
Here's tonight's lineup for the Cubs matchup against the Giants.
https://twitter.com/CarrieMuskat/status/973587725382291456